How we help you drive your company values
Visibly supports C-suite in the promotion of values and behaviours, helping them contextualise them in a way that makes them feel more real and liveable.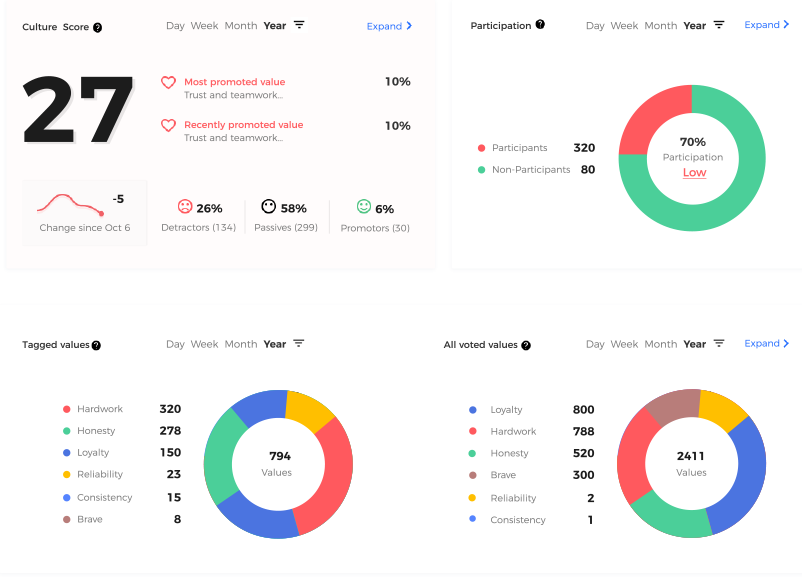 The most important part of this feature is the way in which employees are empowered to promote the values as opposed to senior management imposing them on employees. In other words, employees are in control of defining what behaviours they think best represent the values. This feedback helps C-suite understand how "lived" the values actually are, and if the workforce truly agrees with their definition.
Find out how Visibly can help you

Visibly works closely with several key stakeholders but positively impacts every department and level of the organisation.
Join the growing number of organisations using Visibly
Sign up for a demo and start using Visibly today