Visibly comes under the umbrella of "employee advocacy," however it is so much more.
It's a big statement, I know, but bear with me…companies launch employee advocacy programs for many different reasons.
A few listed below:
Increase brand awareness.
Enhance culture.
Leverage the employer brand to attract and retain talent.
Generate more sales leads.
Humanise their brand.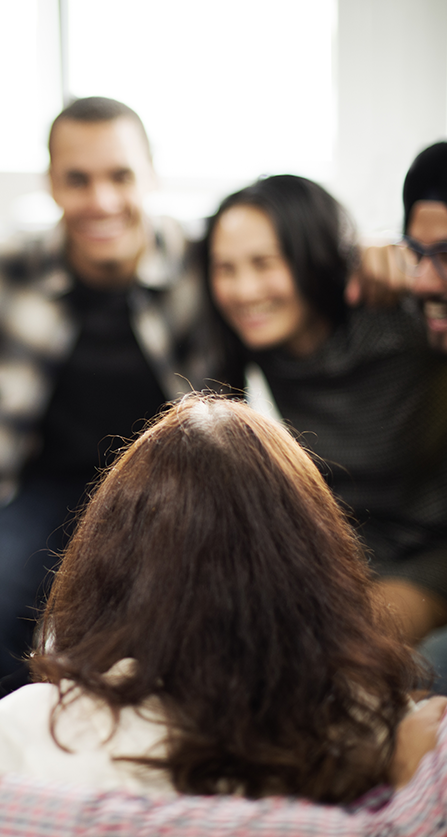 What we also learn't was that launching an advocacy program with a poor culture is like building a house of cards, eventually it will fall down. We soon realised that we needed to be more than just an employee advocacy platform. We needed to be a change and transformation platform.
Anyone who has gone through a change and transformation process will know that before you start making changes to an organisation or its culture, you need to first understand your current position. With that in mind we will be introducing culture measurement tools in Jan 2019.
We believe passionately that real employee advocacy comes from within and that employees should not be coerced into advocating the brand.
"Building a positive brand is about reputation, and it can't be built or strengthened superficially. Real employee advocacy is about empowering your employees to build the brand from the inside out. It is about authenticity, shared responsibility and breaking down department silos so that the organisation speaks with one unified voice, and one clearly defined brand."
When researching culture measurement, we found that 99% of organisations around the globe use employee surveys. We have nothing against employee surveys, we just feel that there has to be a better way. Employees are sent questions, asking them how they feel about working for their employer. Some are once a year, some are more frequent, but the point is, they lack emotion or context.
The realisation
As an employee advocacy platform focussed on both internal and external communications, we capture moments in the workplace, and with it, physical manifestations of culture and behaviour. When looking at our product direction, we felt that if we could somehow use this idea to help employers measure and drive their culture, we had something "so much more" than just an employee advocacy platform.
We could begin to help organisations understand:
1/ Do our employees truly live our values? If so how?
2/ Which of our values are still relevant as we grow and evolve?
3/ Which areas (departments, locations, age bracket etc) of the business do we need to focus on in order to improve our overall employee engagement?
We could begin to help employees:
1/ Shape their workplace culture.
2/ Get recognition for behaviours that reinforce the company values.
3/ Drive those behaviours amongst peers and new joiners.
But the biggest question we help SaaS organisations answer is.. are we ready for employee advocacy?
The final piece of the jigsaw
The final piece of the jigsaw was the way in which we approached employee advocacy. The majority of advocacy platforms focus on Marketing or Comms curating content for their employees to share on social. Our feeling, based on delivering hundreds of communication projects to both large and small organisations, was that employees need to feel part of the brand building process if they are really going to buy in and advocate it. The only way to get this kind of brand idolisation is by giving employees the ability to shape the brand, and be part of its DNA, not something achieved through sharing 2nd hand Marketing content. So we focussed all of our efforts on building tools that enable employees to generate, optimise and share their own content in a safe and meaningful way.
It's been a very long journey and we are immensely proud of what our product stands for, the fact that it pushes the employee advocacy agenda away from "leveraging employees and their networks" and more towards nurturing culture, engaging employees and creating a better work environment, so that employees advocate the brand of their own accord.
If you want to take a look at Visibly we are now open for business.
, it's free.
Enjoy!