Find out how we help you activate the brand internally
Communication departments can drive employee advocacy programs to activate employees around the brand, by giving them greater clarity around the company's mission, vision and values.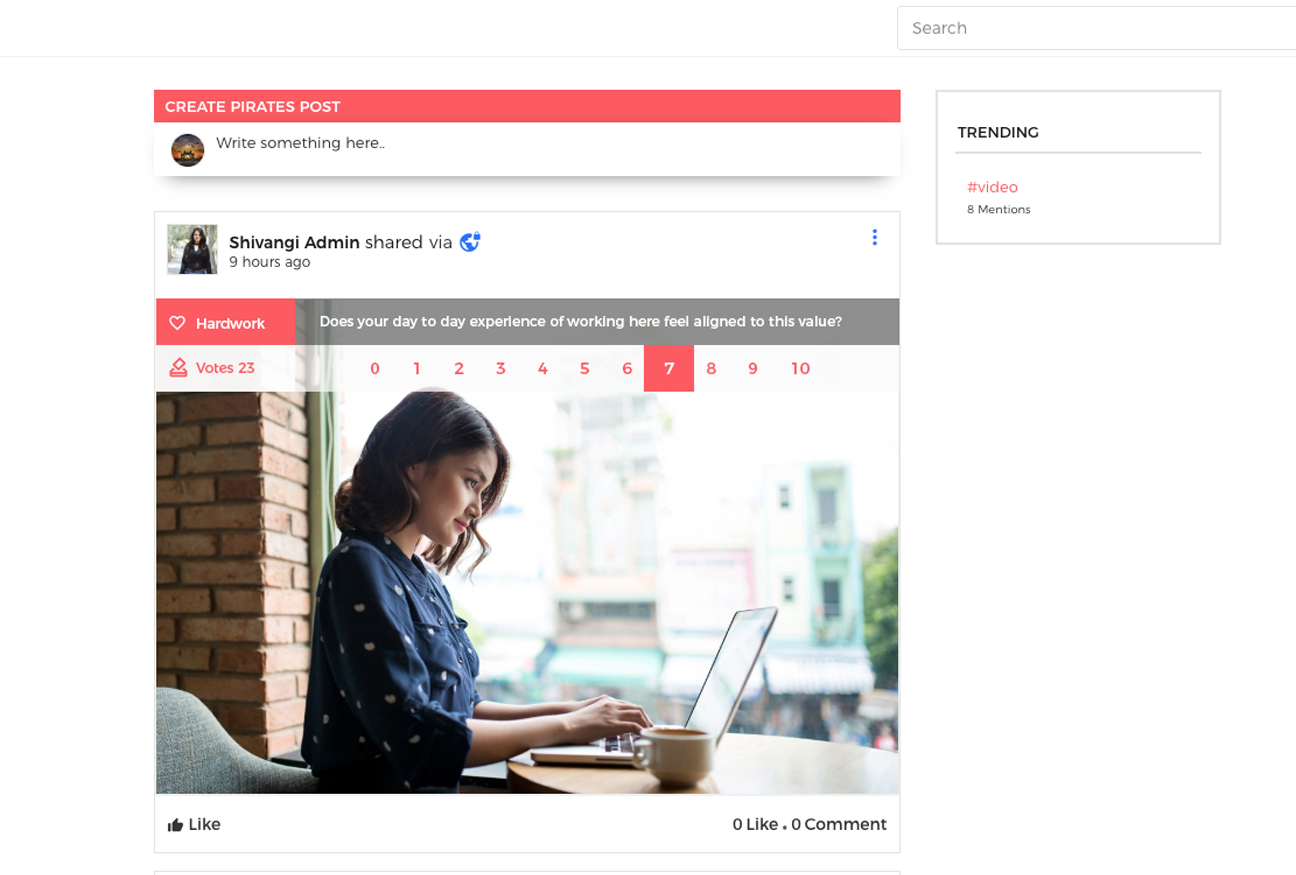 The fact is, employees who are used to creating and publishing content internally for colleagues are more likely to transition to external advocates. This is why Visibly focusses so heavily on employee empowerment to both create and optimise their own content for internal communications. Employee advocacy starts internally, not on social media but in the corridors, at meetings, on the reception desk, anywhere your people interact.
Visibly helps Communication functions to better understand their workforce, and specifically the alignment between communications, workplace happiness and behaviours. 
The best part is that you don't need to change any of your existing communication tools, Visibly sits right in the middle of your existing stack and powers your employee storytelling. We can set up bespoke recipes to trigger events in your existing tools, for example we could send posts to certain employees using email and others chat.  Or we can add a task into your project management software based on specific content creation requirements powered from Visibly's campaigns.
Supporting your creatives, communicators, recruiters, HR, Marketing and employees.

We can work with your teams as much or as little as you need, our experts are always on hand.
Join the growing number of organisations using Visibly
Sign up for a demo and start using Visibly today