.

What exactly are employee communications?
Employee communication, or internal communication, is the discipline and practice of communicating effectively with employees across an organisation. Communications can be sent in multiple formats and any number of channels, as well as being both push (SMS) and pull (Intranet). The key to successful internal communications is the ability to send the right message to the right person at the right time, making sure they have received and understood (follow up). In more recent years there has also been a push towards peer to peer or bottom up communications, sometimes called 'the voice of the employee.' These types of communications are part of a new corporate engagement strategy,  focussed on the needs and wants of the modern employee.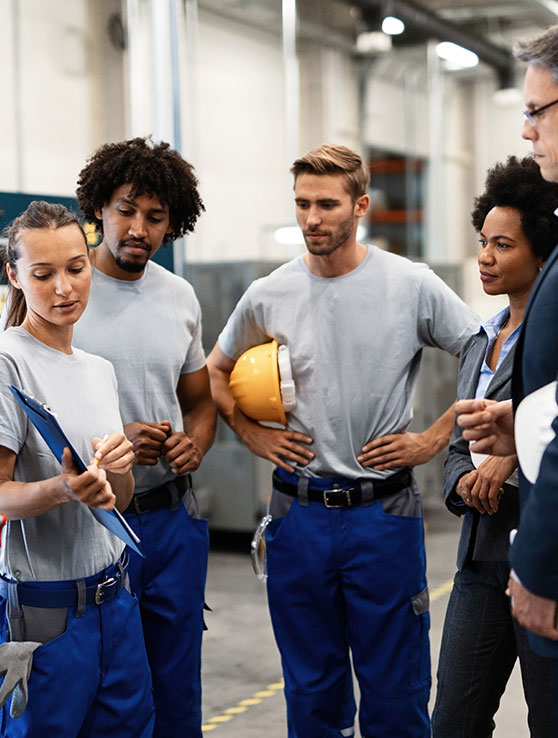 .

Why is employee communications broken?
One of the key problems we identified through our research was the lack of tools capable of reaching every type of employee. The 'new worker' no longer sits behind a desk, or even comes in to the office. Neither are they necessarily technical, and yet organisations insist on using out of date methods to reach their most important assets When building Visibly we looked at some of the hardest environments to reach employees and made them our benchmark for success. 
Construction.
Logistics.
Factories.
Healthcare.
Manufacturing.
Leisure.
.

How does Visibly solve this problem?
We looked at every possible channel to communicate with employees, online and offline, in an effort to make communications more inclusive and digestible. At the same time, we ensured that we had integrations with nearly every third party communication and productivity tools on the market. We looked at all directions of communications, top down, bottom up and peer to peer. We also focussed heavily on turning internal communications into external marketing messages, giving employees a voice to tell the own stories.
The complete employee experience platform

Visibly positively impacts every stage of the employee lifecycle.