Make your culture a competitive advantage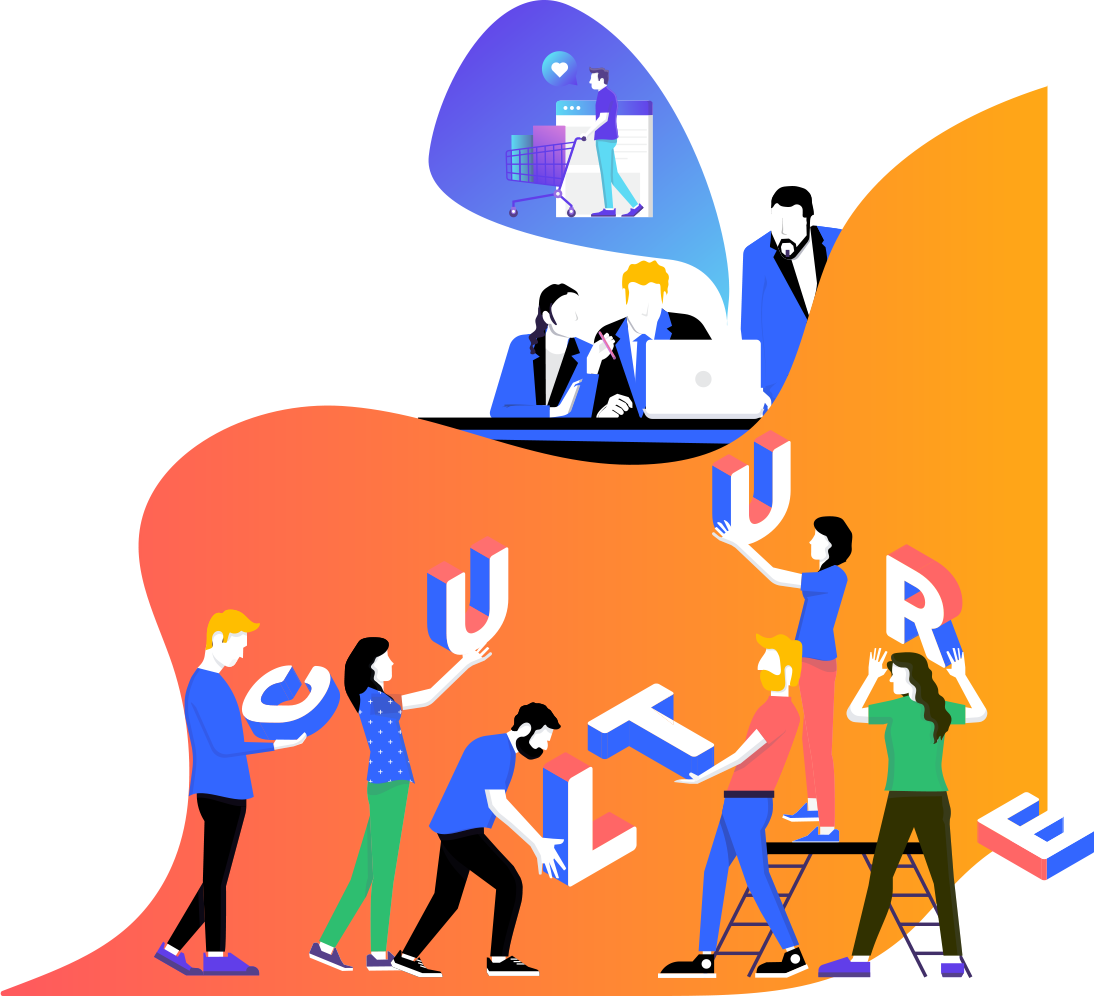 VISIBLY HELPS ORGANISATIONS TO NURTURE AND PROMOTE THEIR CULTURE
Our web and mobile platform empowers employees to create original content and share with colleagues or to their social networks. Visibly turns employees into prolific content creators, advocates for the brand and culture champions.
Build your brand inside out
Visibly's primary focus is on employee enablement, we strongly believe that employee advocacy is as much about culture and employee engagement as it is about brand.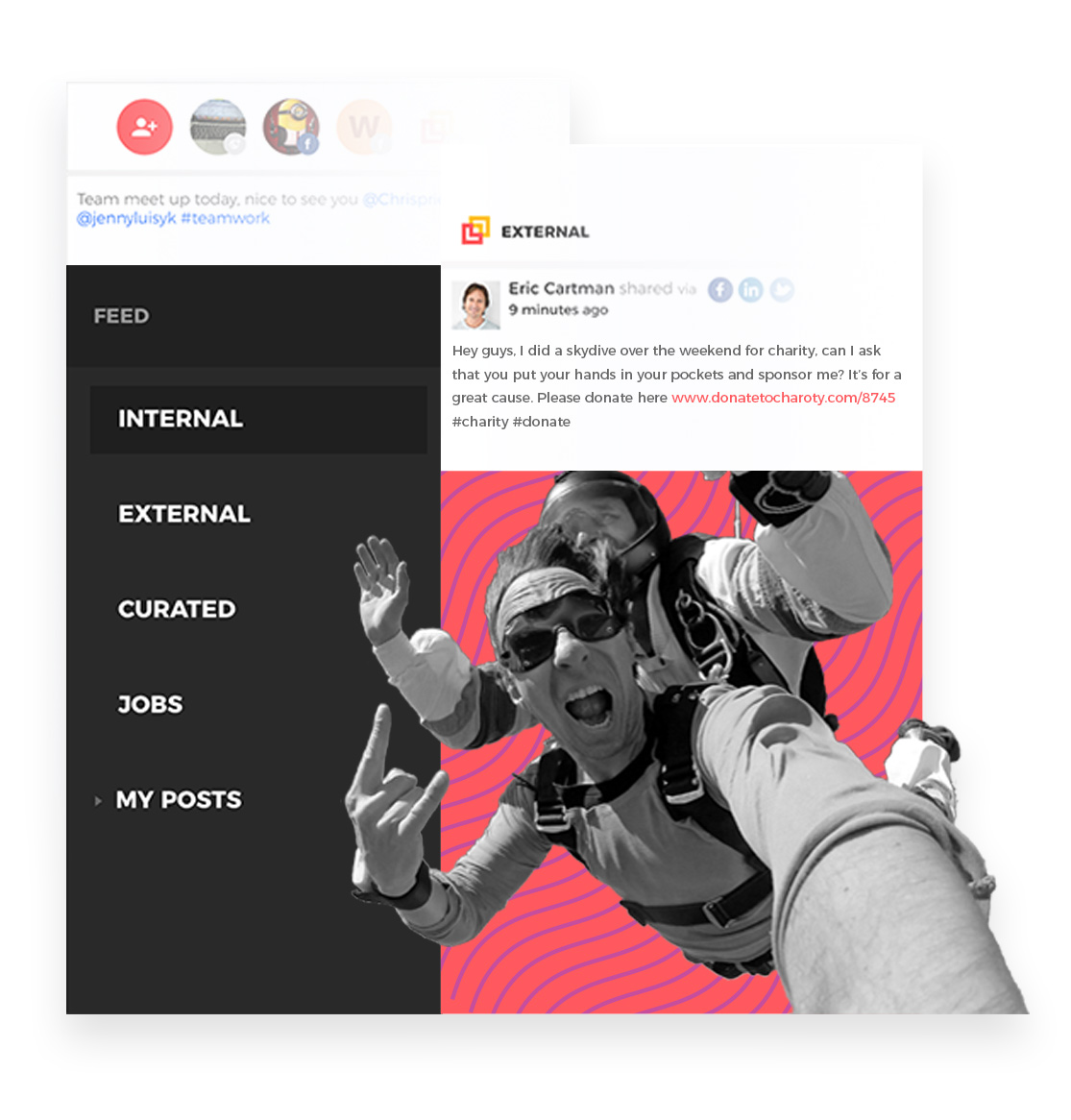 Define and manage all of your communications
Communications within Visibly happen as posts, these are aggregated per user into feeds. You can set up as many feeds as you like, and they can be defined according to your specific communication needs. They can be internal or external, and you can invite users from both inside the organisation or guests from outside of the organisation. You can also 
pull suggested content into your feeds via RSS feeds, as well as
 job vacancies from your recruitment software. External posts need to be moderated before being published to social media, and internal posts require no moderation.  
Seamlessly coordinate customer, recruitment and internal communication campaigns
Launch targetted communication campaigns to defined audiences and markets. Queue posts and stockpile content for dripfeeding.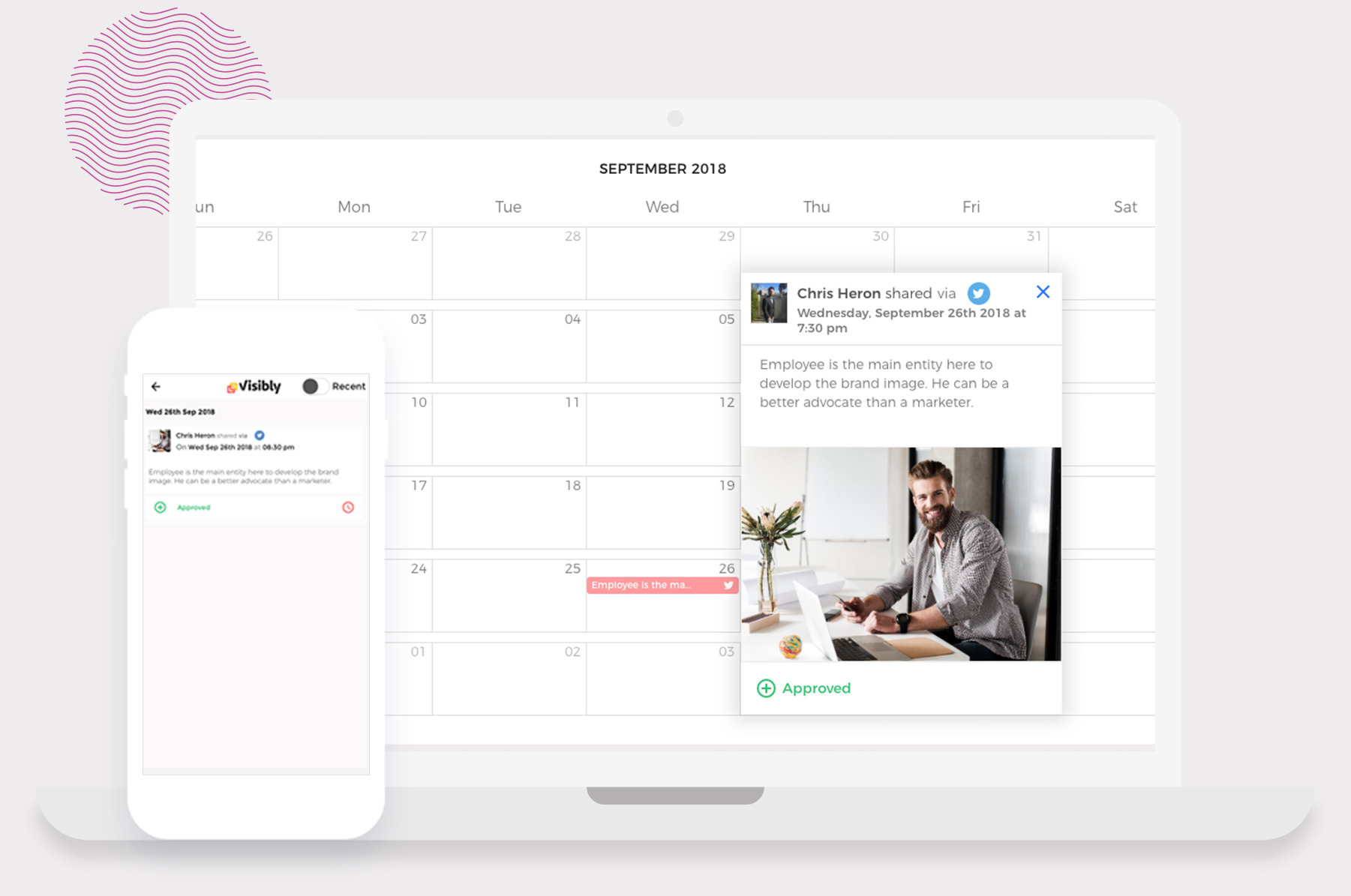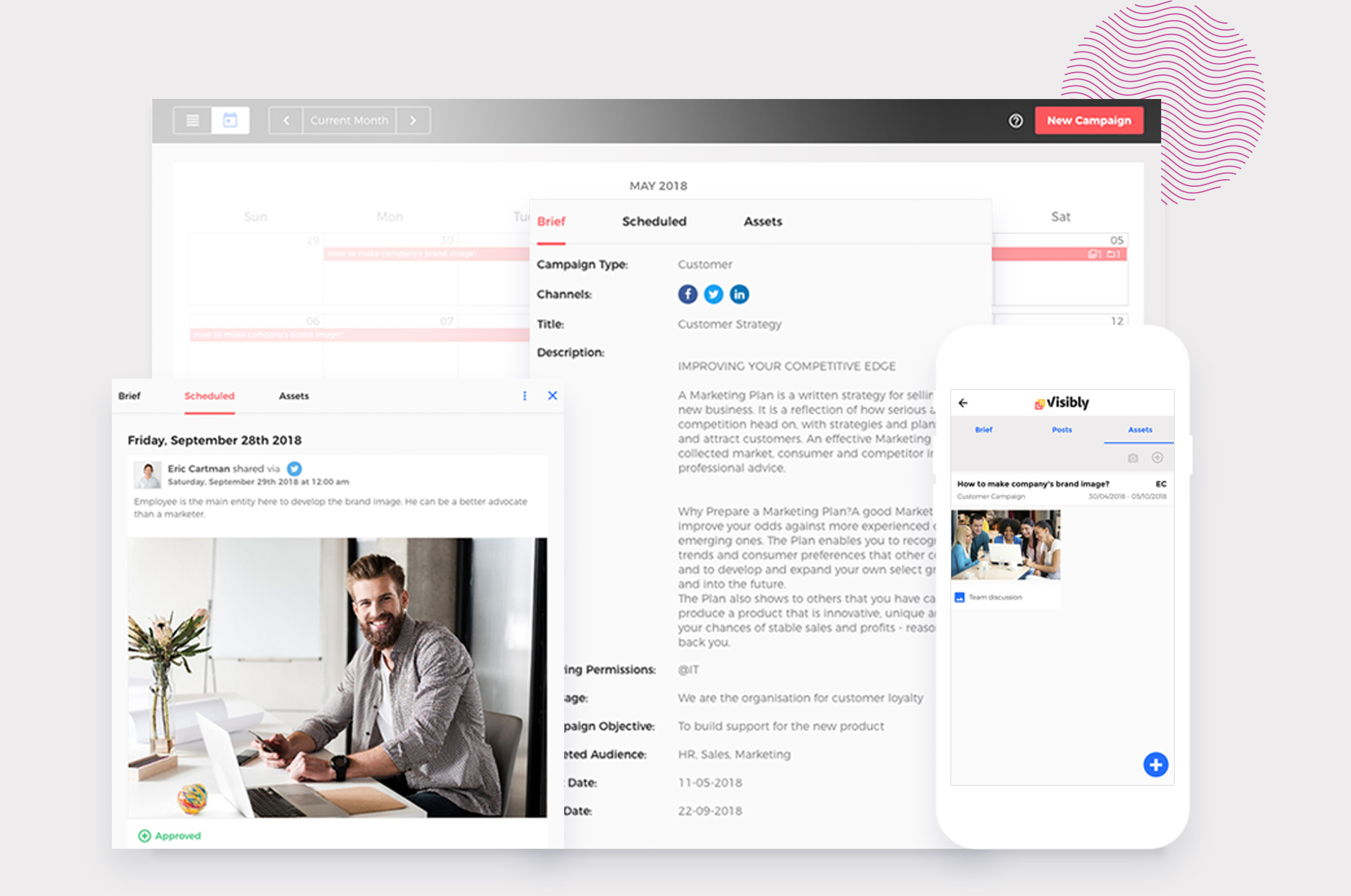 All your employee generated content synced to one centralised library
Save, search, view, edit and organise all your content (photos, videos, PDF's, Word, Powerpoint, audio, JPG's and PNG's) inside the Visibly asset library. Send content to and from Visibly via productivity APPs such as Google Drive, Microsfoft 365 and Dropbox.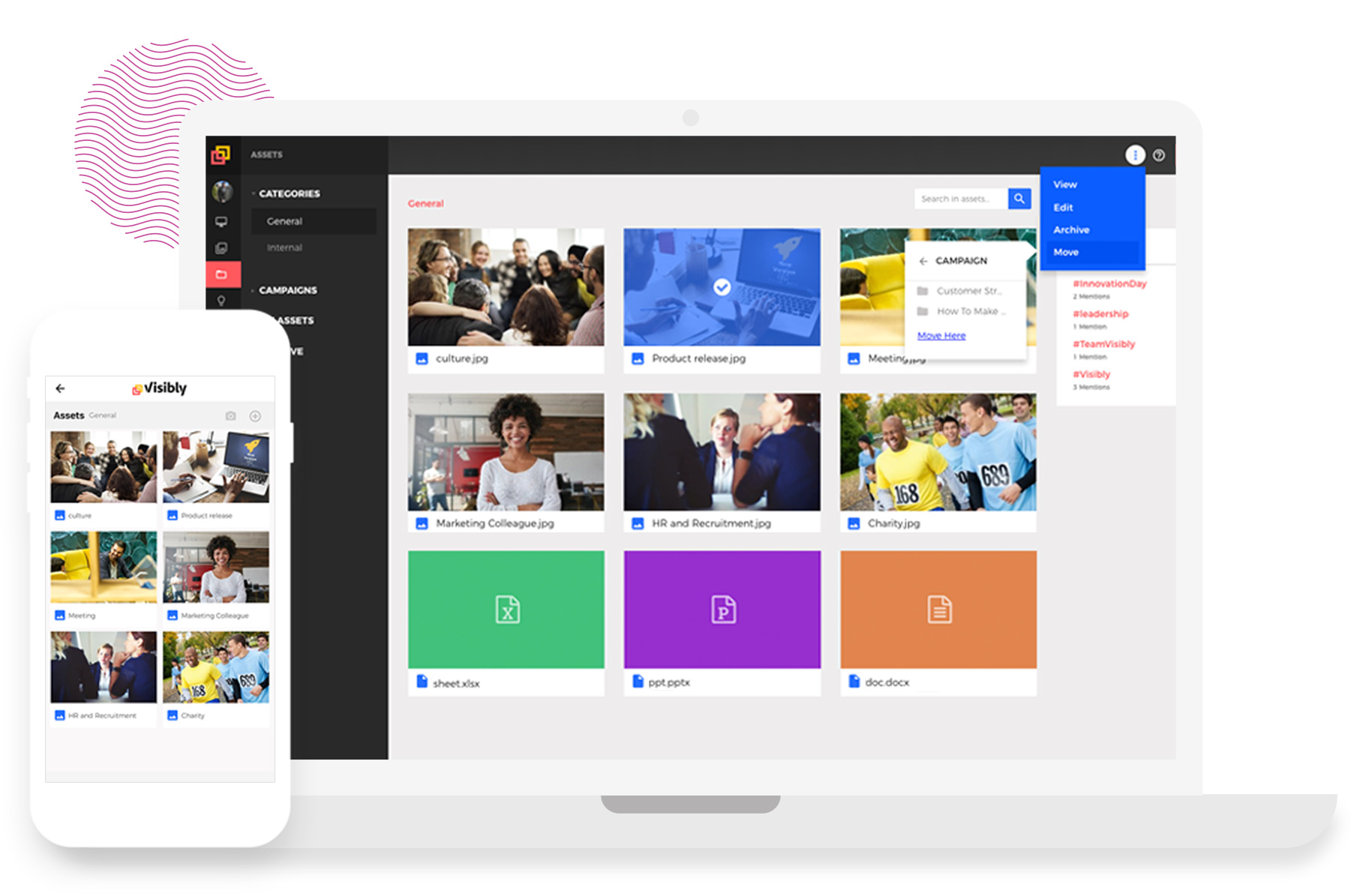 Connect existing content and comms tools
Import and export content to and from any source. Connect up your existing communication platforms and ensure your employee generated content stays trackable, and manageable from inside Visibly.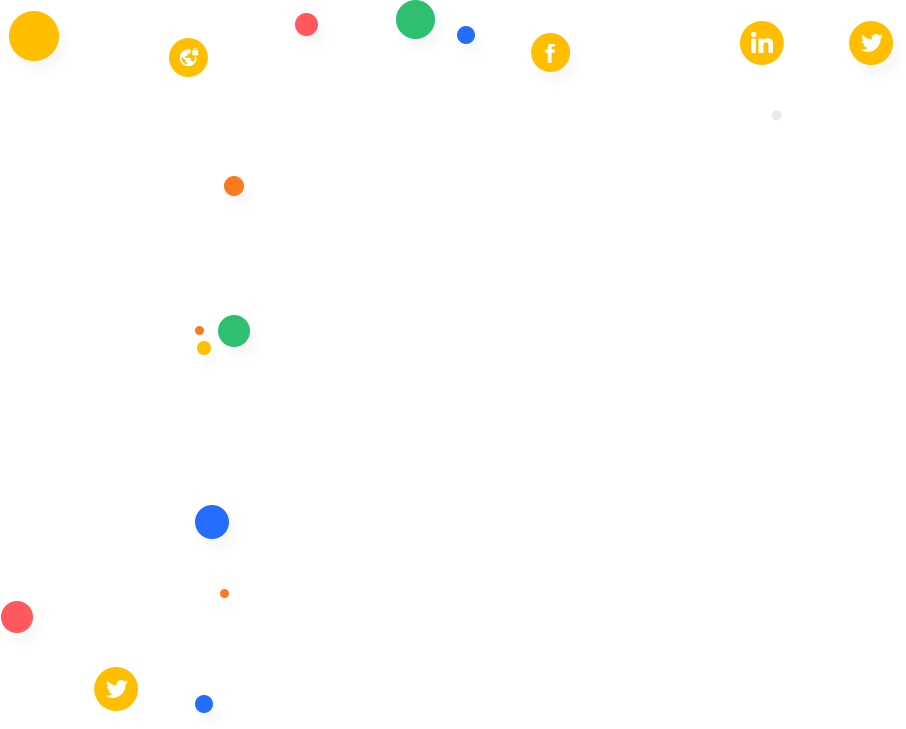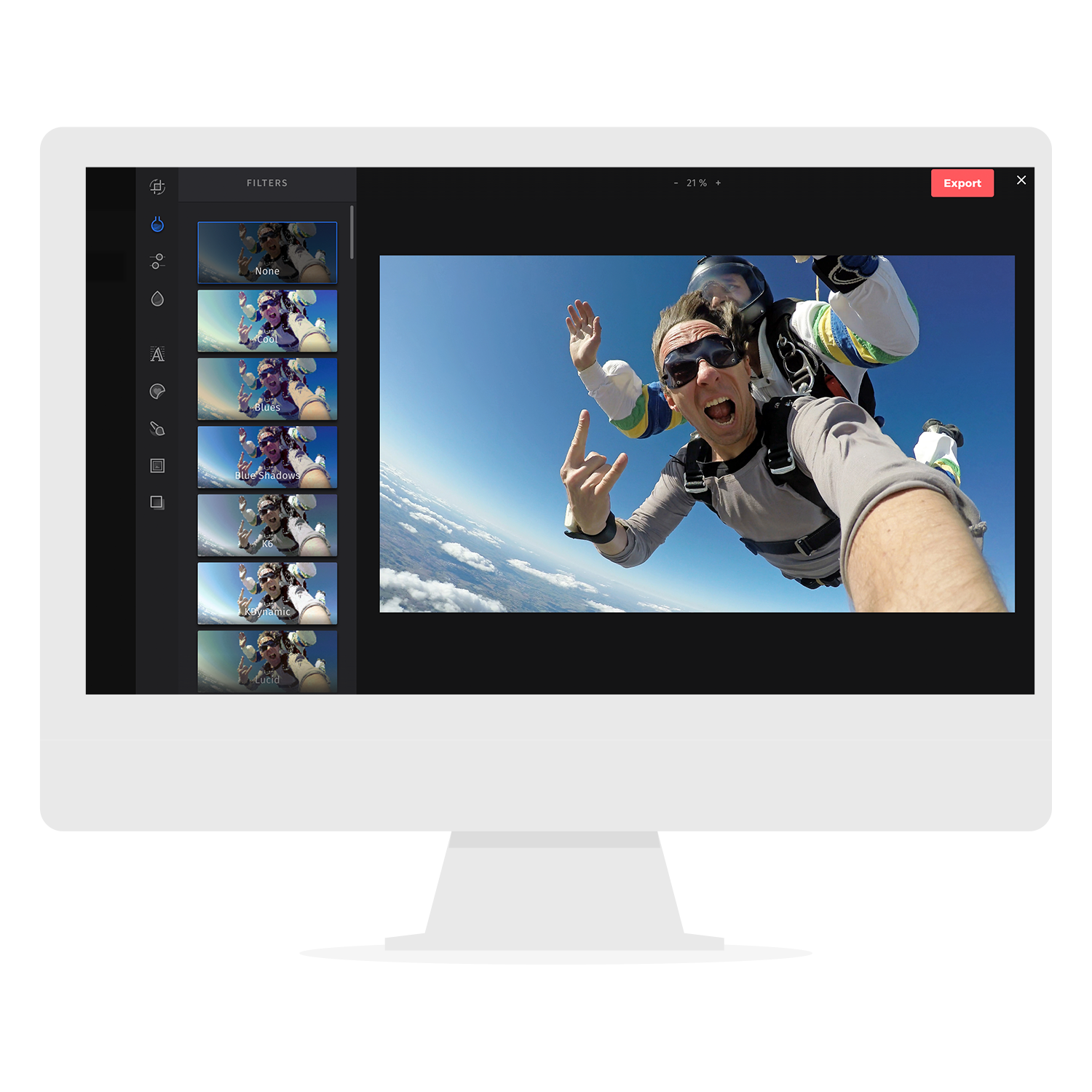 Give your employees creative license
Most employees have neither the time nor the motivation to write blogs or whitepapers, however they do love shooting photos and videos. Employees are twice as likely to create content when it's quick, fun and easy. Visibly's integrated photo editor not only gives employees artistic license, it ensures images are optimised for each channel.
You're in safe hands


All Visibly servers, databases and storage are located in a top-tier and secure cloud network in order to provide customers with the greatest flexibility. Visibly utilizes the same platform Amazon uses - Amazon Web Services (AWS).
Keep your brand safe and employees motivated
In today's socially connected world, it is as important to protect the brand as it is to share it. Visibly helps organisations do just that. Before any employee content makes its way into the public domain or into the company asset library, you have the option to moderate. Unapproved content feedback is then sent to employees, keeping them educated and motivated.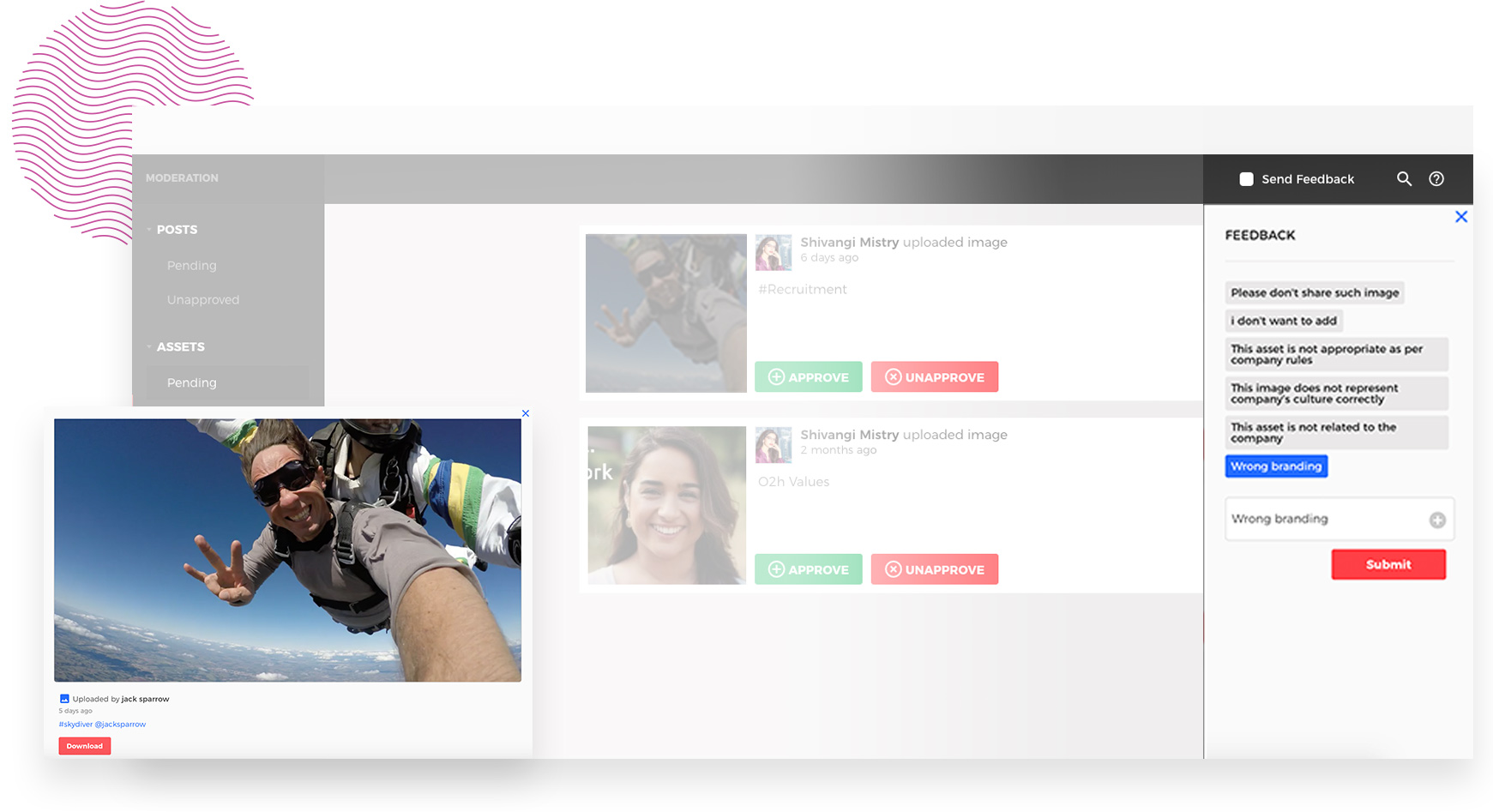 "To know that you are receiving a constant flow of employee generated content reduces the burden and stress of daily social media management."

Segment, slice, dice, export your data
Visibly's analytics system is built for flexibility. Every organisation wants to see their data structured and formatted in a different way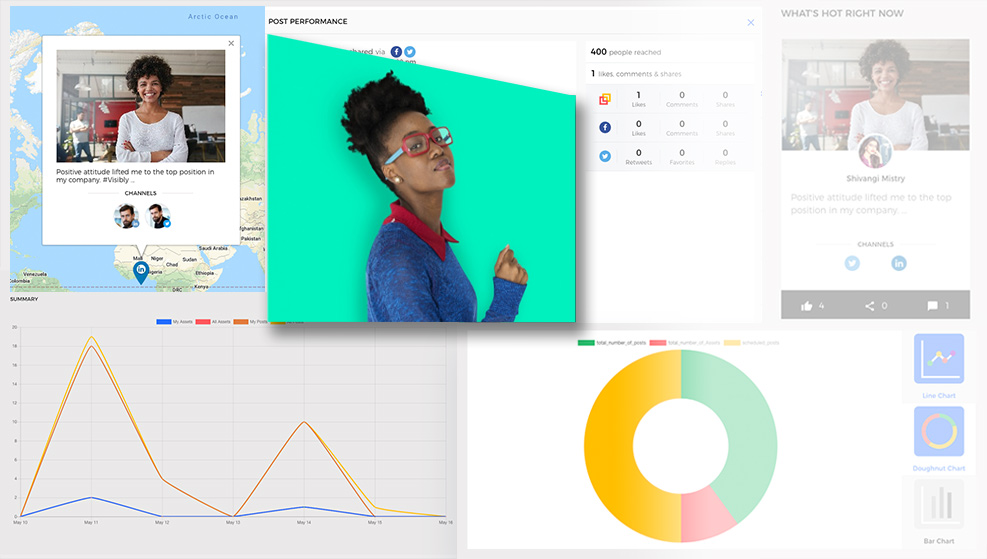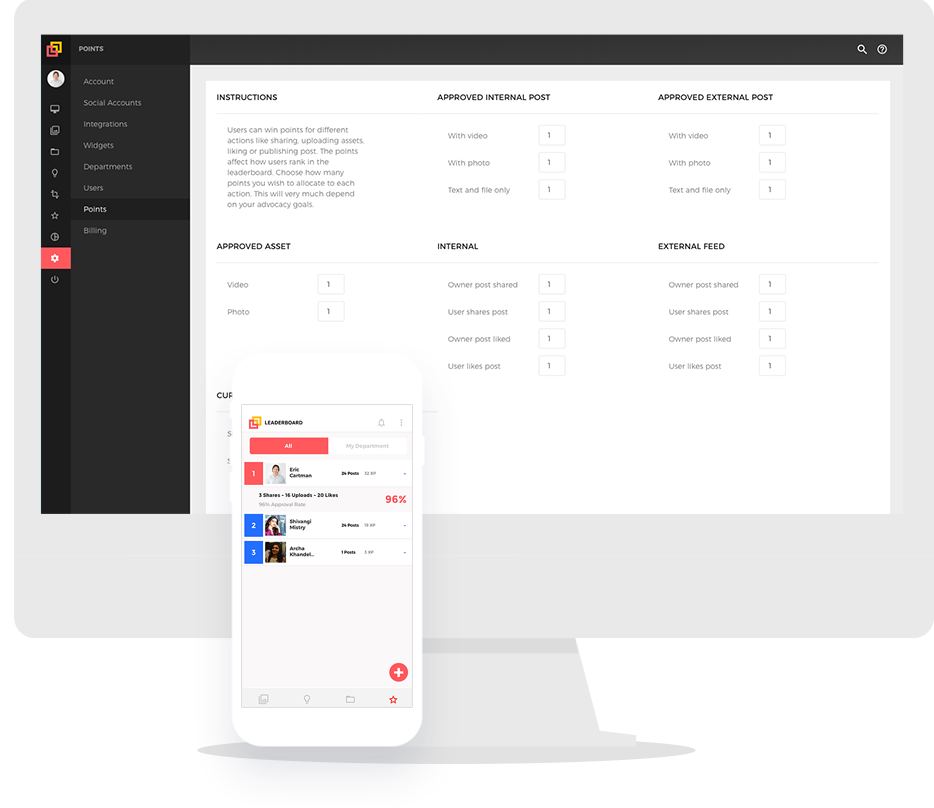 Create competition through gamification
Visibly's point system empowers HR and comms teams to reward specified behaviours and actions inside the platform. If your push is towards internal communications, simply add more points for actions carried out on the internal feed. If you need a big push for new content, reward employees for creating and clearing the moderation process. You can tie your rewards into your existing company systems, or let the competition evolve naturally.
Edit
Join the growing number of organisations using Visibly
Sign up for a free account and give us a test ride