AI Values
Value alignment
Find out if your values are really lived inside the organisation.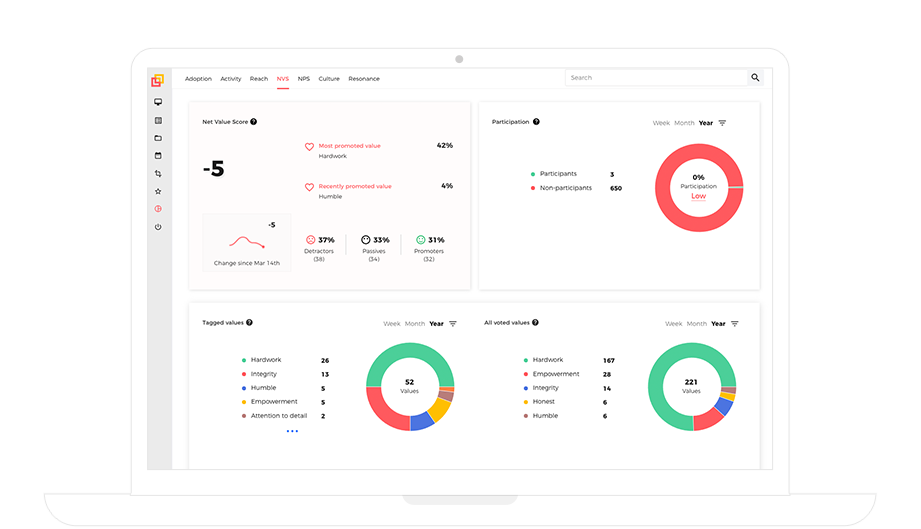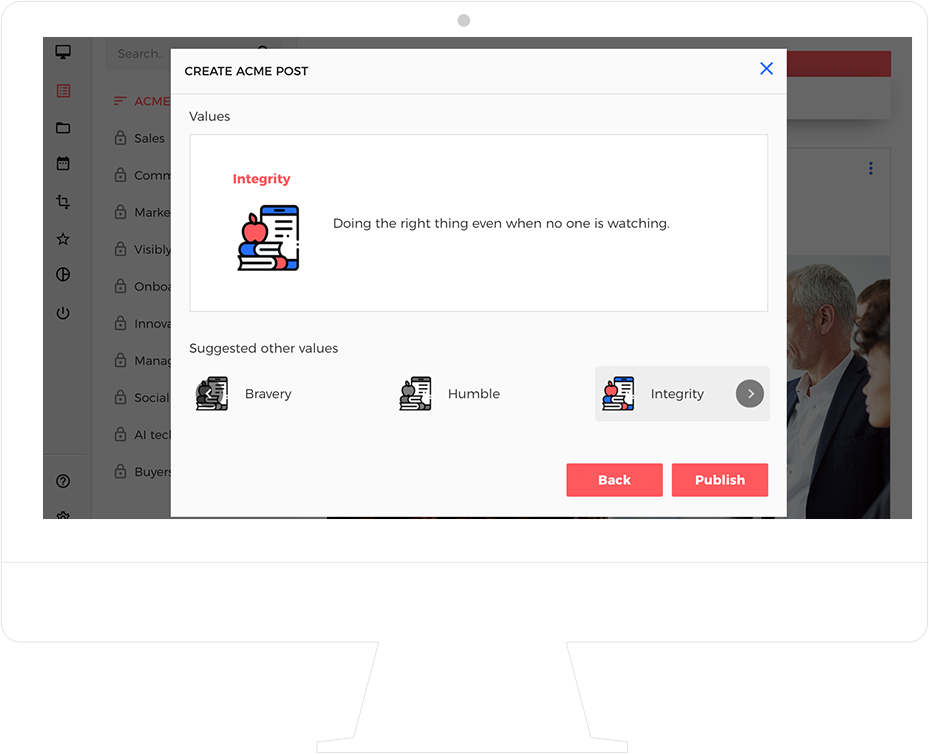 .

Measure values through communications
We use AI to measure the way your employees communicate with each other, and the outside world,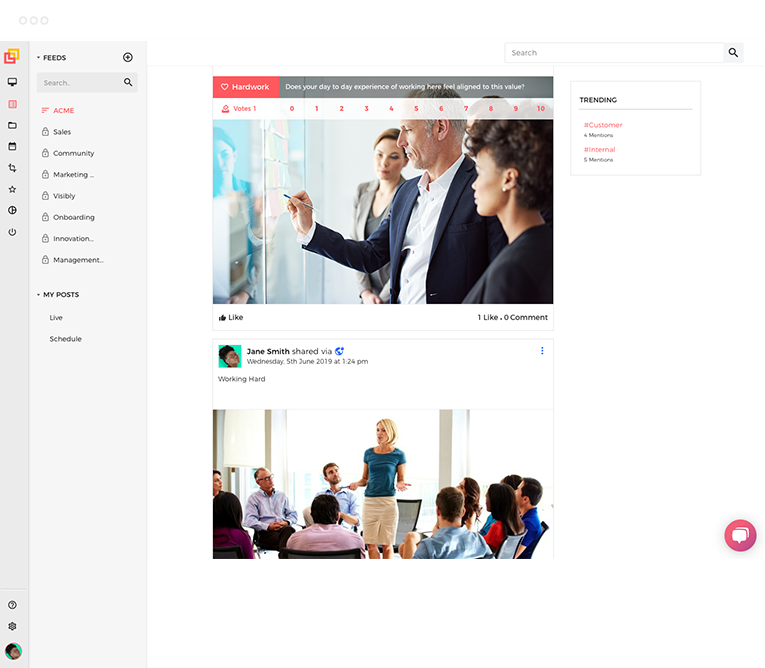 Automatically send value polls
Our AI auto-tags a company value that best matches published content. A poll is then created, inviting users to score their own experience. 
Culture & ENGAGEMENT

Pulse employee engagement surveys.

Experience & NPS

Measure customer and job seeker experience.

Social analytics

Social media analytics for the enterprise

AI values

Measure your internal value alignment.

IC analytics

Measure IC and content resonance.