Experience & NPS
NPS and customer experience
Happy employees make happy customers, but are you measuring side by side?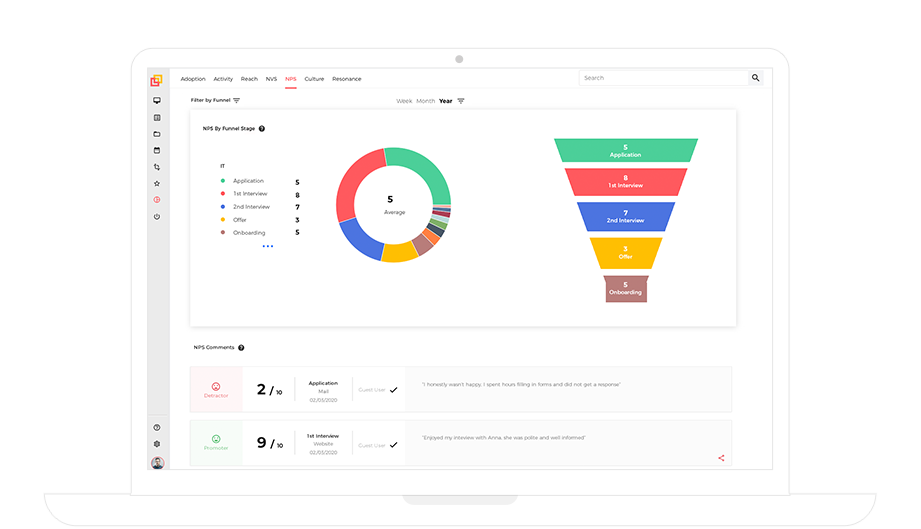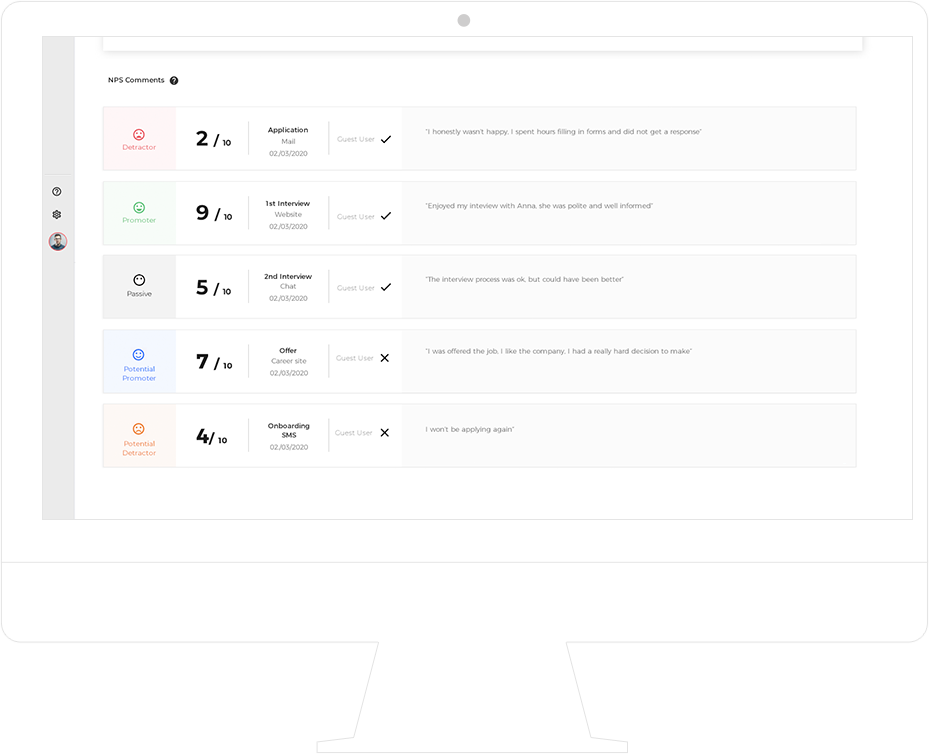 Receive feedback from responders
Delve deeper into your scores through responder comments, Understand why buyers and job applicants are scoring you at the levels they are.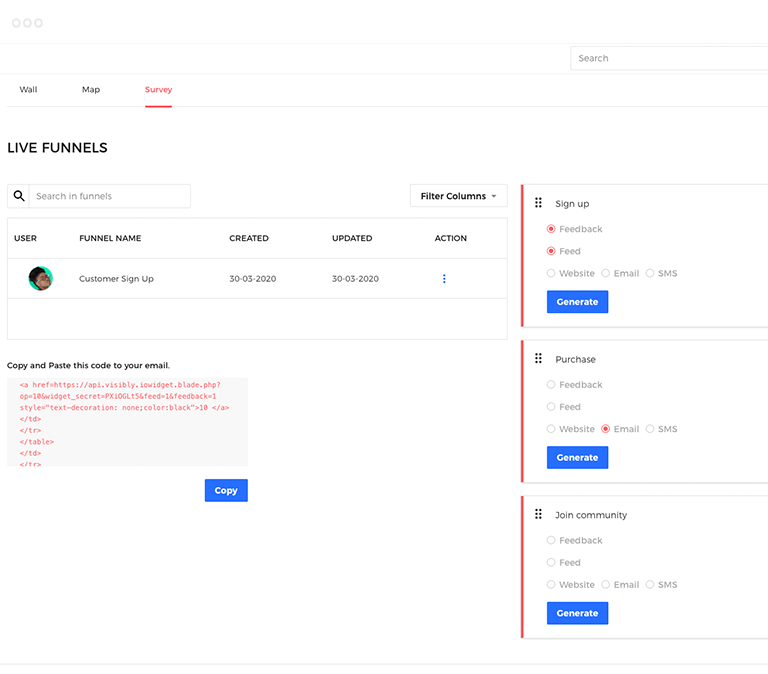 Create bespoke funnels
Create your customer buying or job seeker application funnels, discover where and why bottlenecks occur.   
Culture & ENGAGEMENT

Pulse employee engagement surveys.

Experience & NPS

Measure customer and job seeker experience.

Social analytics

Social media analytics for the enterprise

AI values

Measure your internal value alignment.

IC analytics

Measure IC and content resonance.