Internal communication analytics
IC analytics
Realtime internal communication metrics.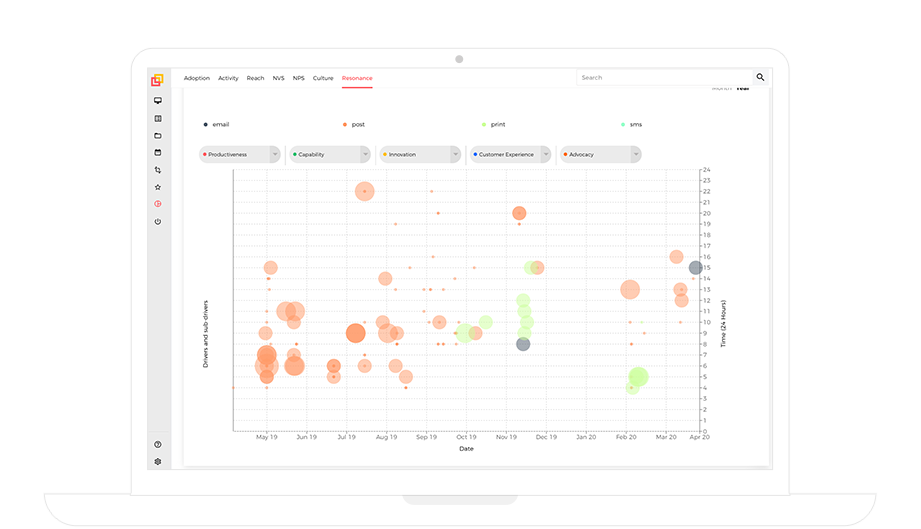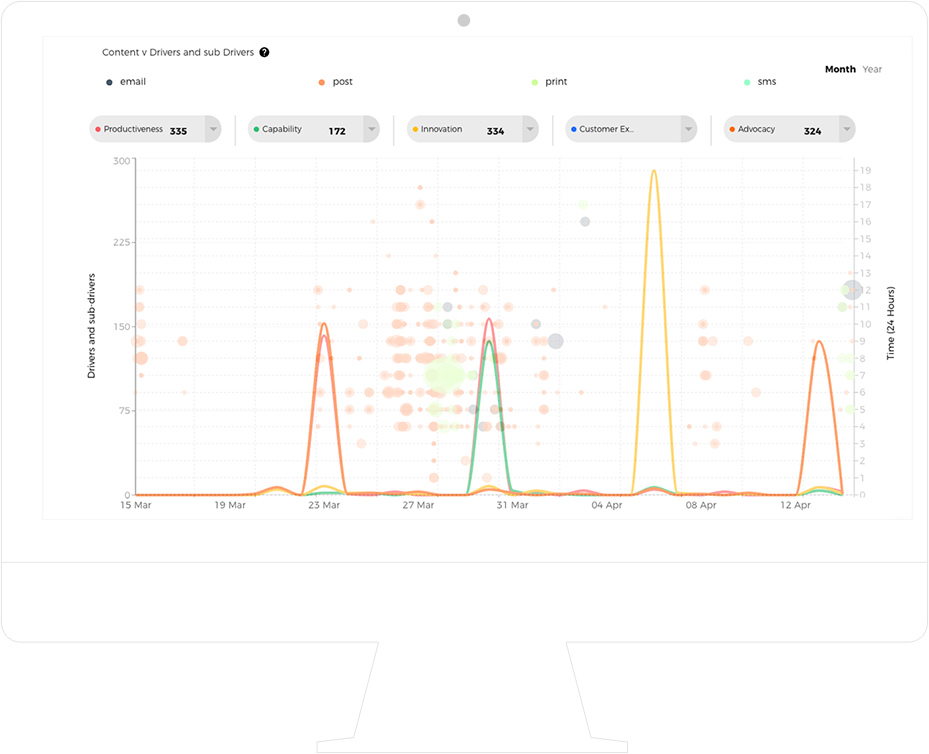 Content v engagement
Get true insights into how your internal content impacts employee engagement. Find out what content resonates and why.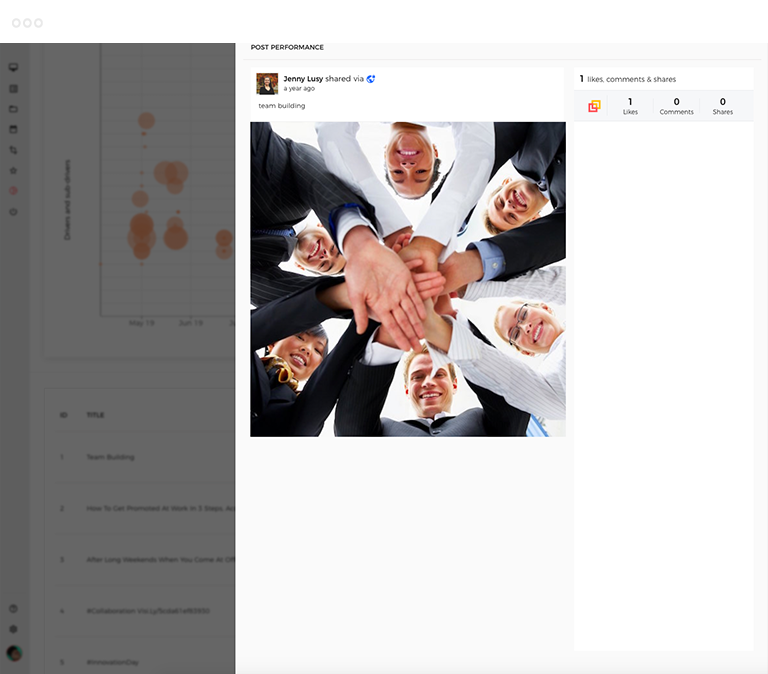 Slice and dice
See how content performs over time and frequency, drill down into any individual post, email, sms, push notification or magazine.
Culture & ENGAGEMENT

Pulse employee engagement surveys.

Experience & NPS

Measure customer and job seeker experience.

Social analytics

Social media analytics for the enterprise

AI values

Measure your internal value alignment.

IC analytics

Measure IC and content resonance.