Social analytics
Social media analytics
Track and measure social reach, engagement, likes…for the entire workforce.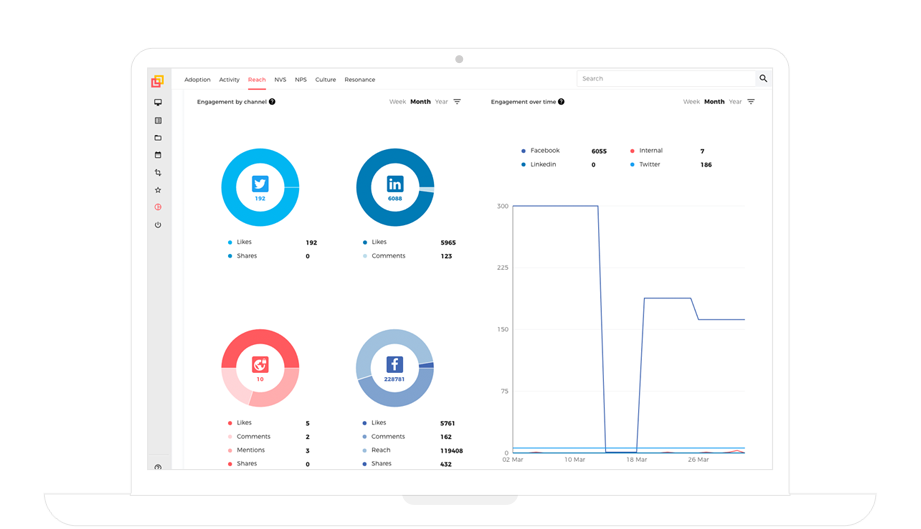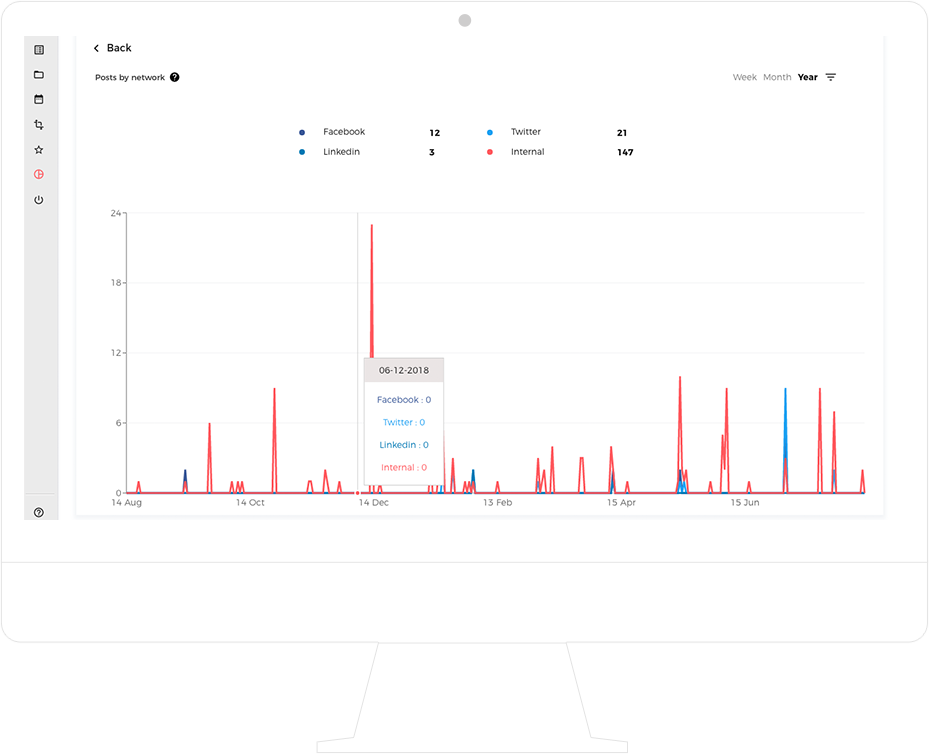 .

Measure your entire social footprint
Measure the entire organisation's social media activity from one platform. Track engagement, reach and influence, understand what content is generating the most interest and from where.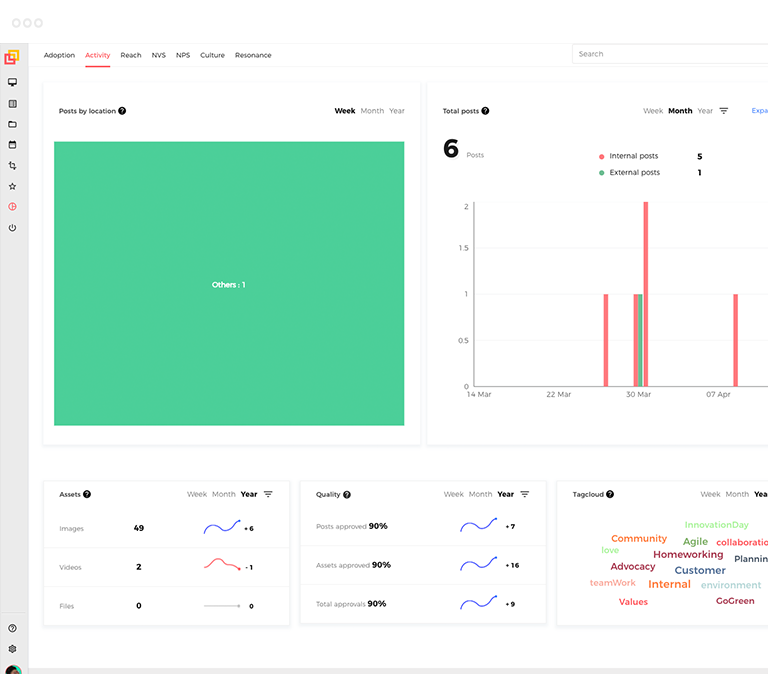 Track social behaviours
See how your employee content creation behaviours vary across location and time. Track discussions by subject matter and keyword. 
Culture & ENGAGEMENT

Pulse employee engagement surveys.

Experience & NPS

Measure customer and job seeker experience.

Social analytics

Social media analytics for the enterprise

AI values

Measure your internal value alignment.

IC analytics

Measure IC and content resonance.