ANALYTICS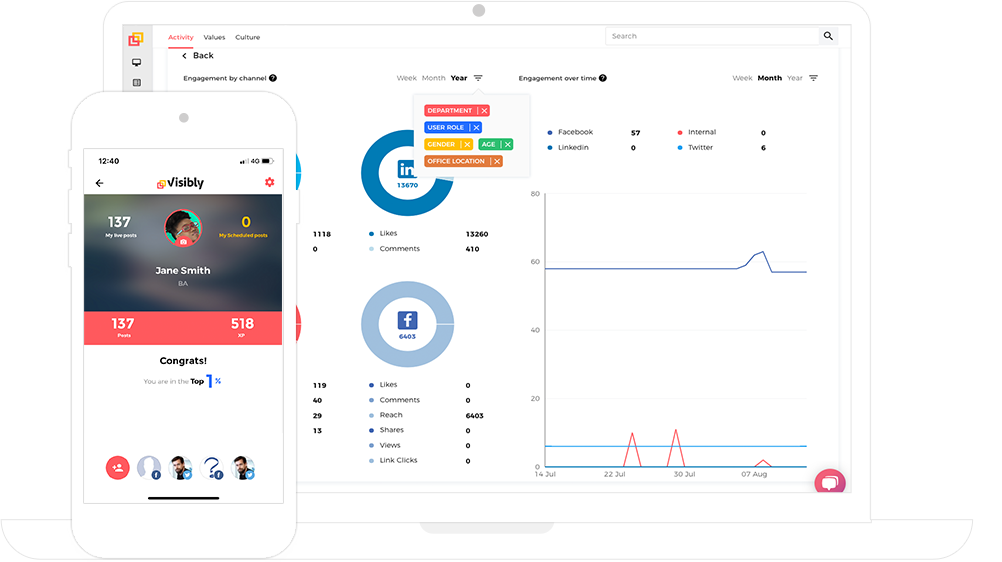 .

Measure every aspect of your program 
Get the data you need through realtime dashboards.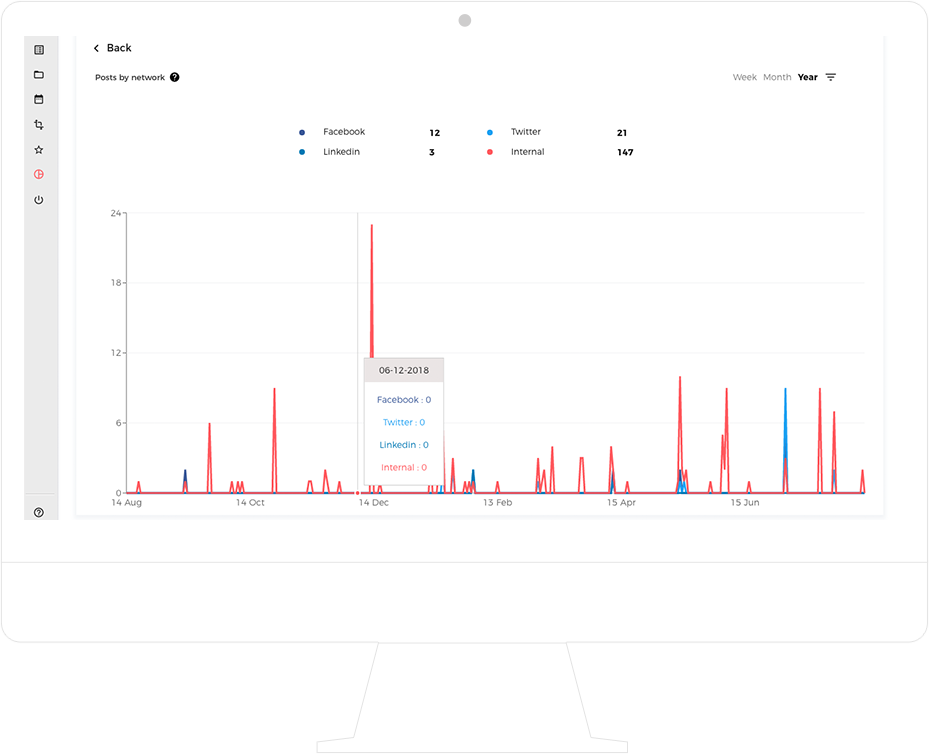 .

Track employee advocacy internally and externally
Measure your employee advocacy in terms of engagement, reach and influence, understand what content is generating the most interest and from which channel.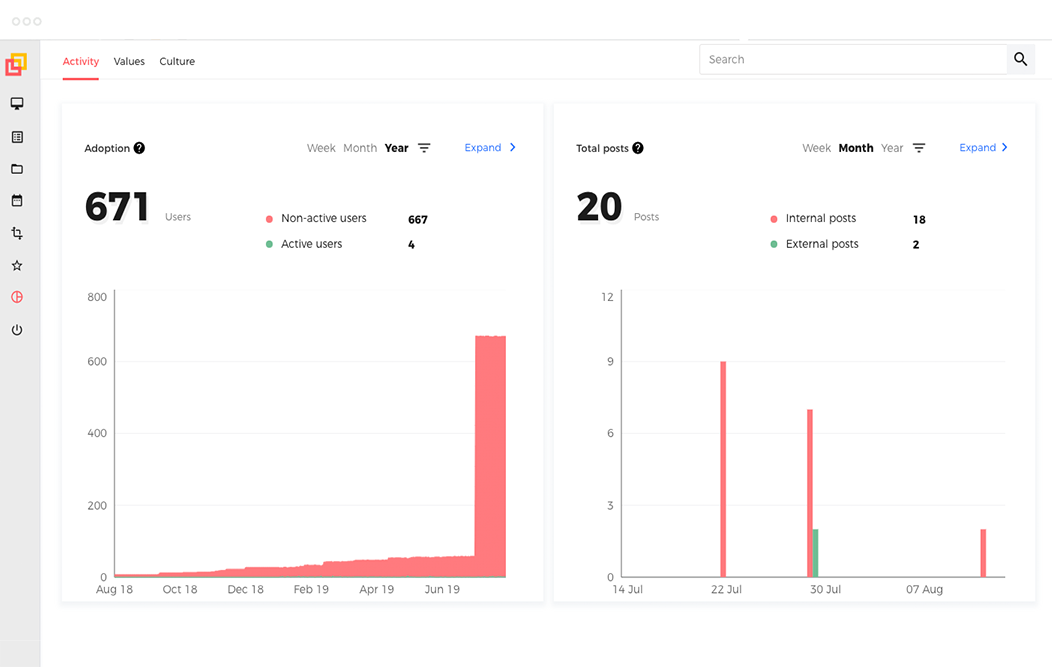 .

Quantify your employee adoption
Get realtime stats around program adoption. Understand if employees are leaving, why, and from which demographic.