Feeds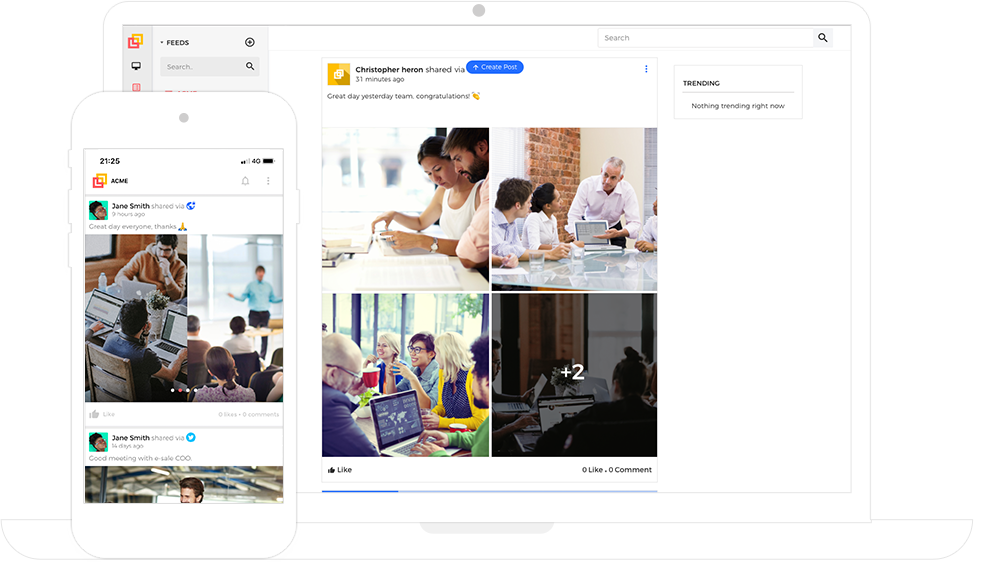 .

One centralised communications hub
Connect with every audience internally or externally.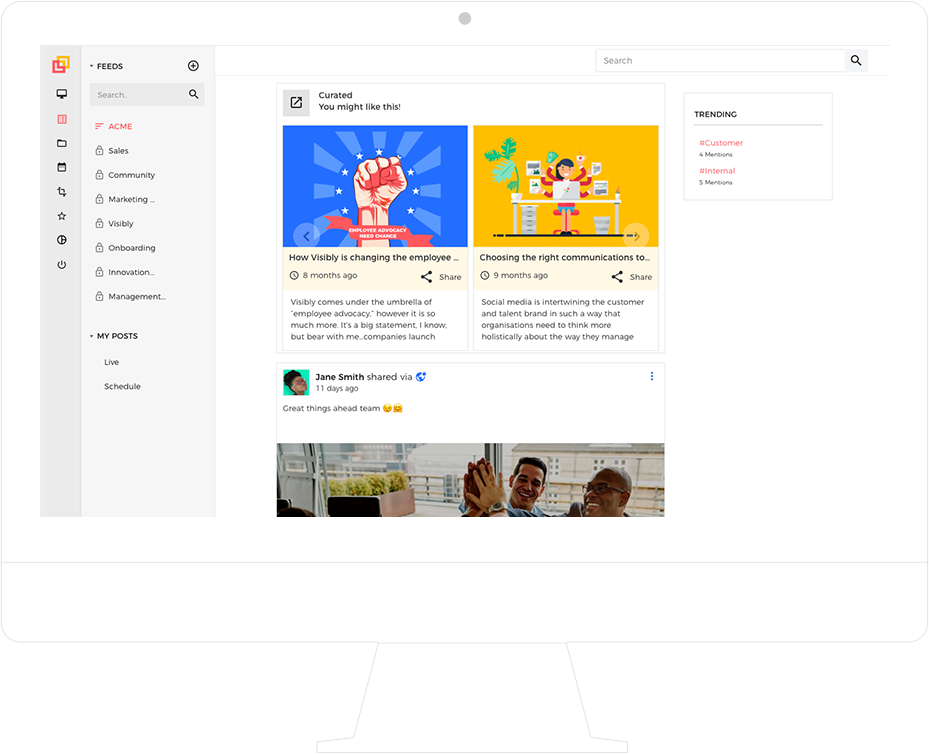 .

Share curated content and job vacancies
Curated content can be pulled in to user feeds via RSS, these can be managed by the individual users themselves. Similarly, job vacancies can be pulled in from recruitment systems, enabling users to share directly to their own networks.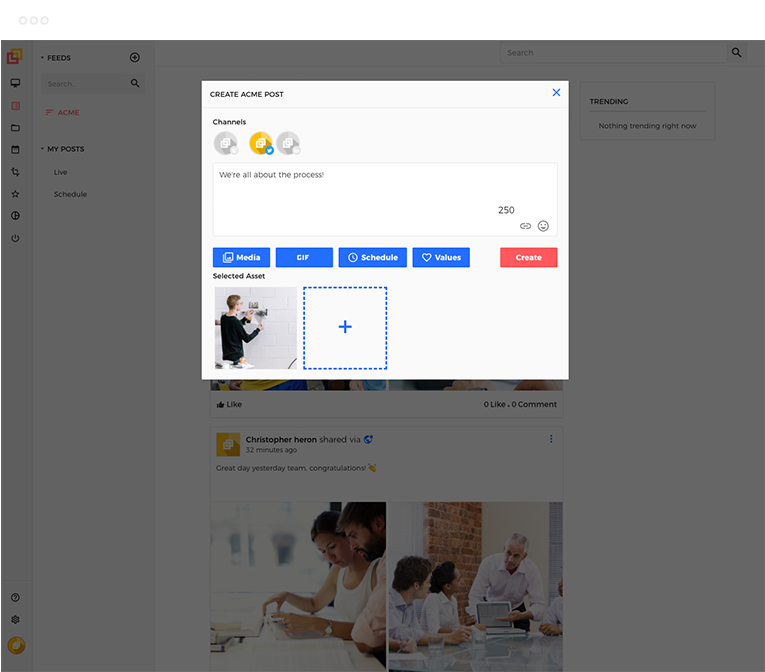 .

Publish to internal or external networks
Users have the option to connect Visibly up to their social media accounts and publish directly to their networks. Additionally employees can publish internally to peers or guest invitees. Posts can be bulk scheduled and photos, videos, images, emoji's, GIFS, #Hashtags can all be utilised to increase engagement.