POLLS AND PULSE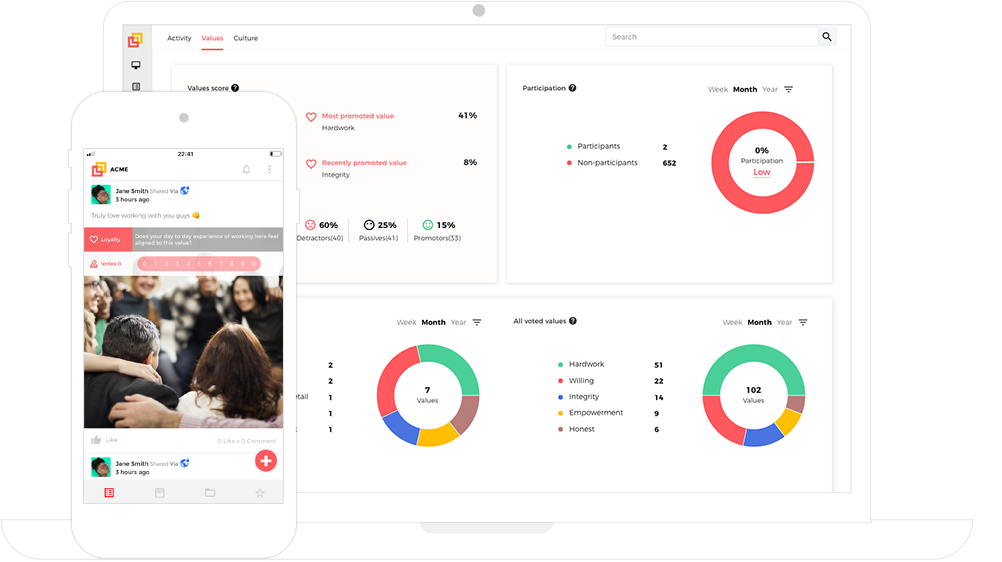 .AAA

A new way to measure employee engagement
Capture and measure employee engagement in realtime.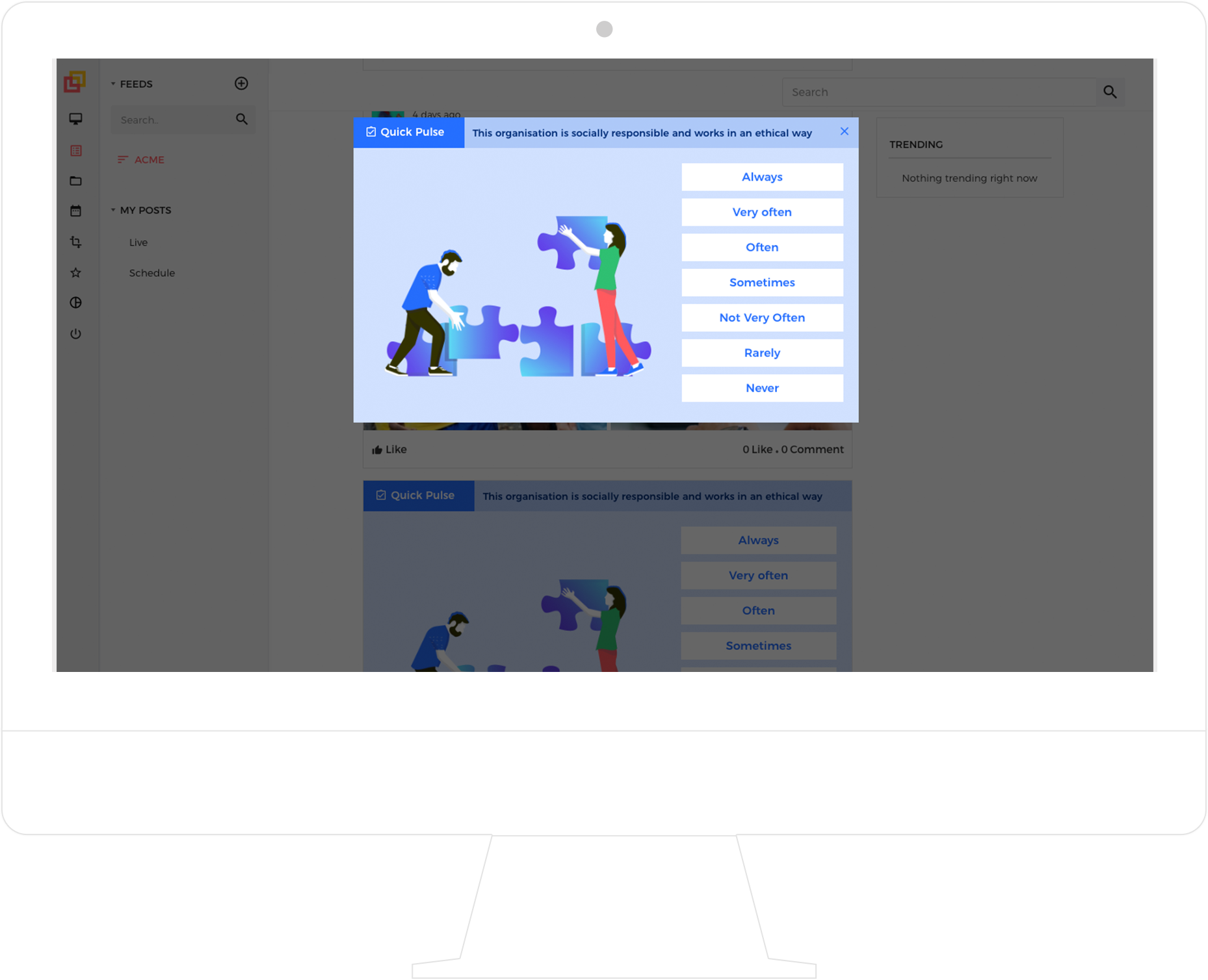 .

Not your average employee surveys 
Visibly offers several alternatives to the 'standard' yearly or quarterly engagement survey,  We collect data from several sources including polls, pulse surveys and AI. The pulse survey are accompanied by illustrations and animations to make them more fun and engaging, whilst our proprietary AI model analyses employee interactions from within Visibly itself.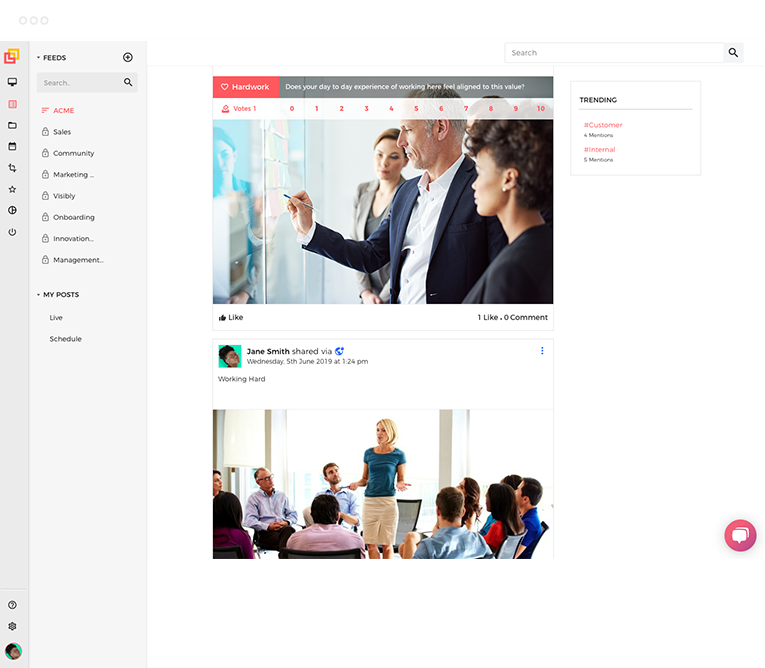 .

Collect data around your values
Users are given the option to tag company values into posts. They do this when they feel their content reflects a core company value. Out AI engine will also analyse the post itself and suggest a core value that best matches the content. A poll is then automatically created, inviting other users to score their own experience. This data provides feedback on how employees feel about the values, and also helps keep the values relevant through daily interactions.