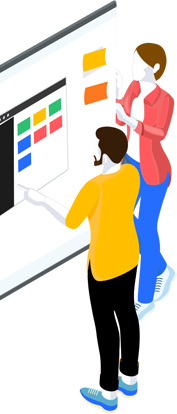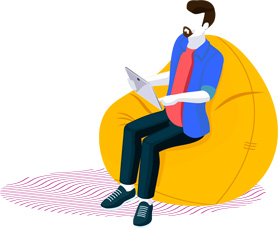 We scale with you
One simple plan. No hidden fees.
User / Month
Minimum 250 users
Unlimited features
Unlimited campaigns
Unlimited storage
Account management
Free integrations
Not ready to go it alone? Have questions?
Let our sales team answer your questions by getting in touch at sales@visibly.io or Tel.+44-1223-931660
Let us help you get set up
Visibly is highly configurable depending on your needs. We're here to help you get set up, train your employees and support your content creation efforts. 
Frequently asked questions
How do you charge me for using Visibly? add
Users
We charge organisations per user. So if you invite 300 users on Visibly, we will charge 300x user per month.
The pricing says from £2 per user, what does this actually mean? add
We offer the core platform for £2 per user, which includes all functionality listed on the platform page. However we also offer bespoke integrations, printed magazines and consultancy services, these are add-ons that need to be quoted independently. We are also using £2 per user as a base guide for what you can expect to pay, however we are always open to discussion.
Can we pay by invoice or monthly subscription? add
If you sign up for an annual subscription and wish to pay by invoice, we can invoice you for the full yearly amount upfront. We would require full payment of the invoice within 30 days or receipt. We can also agree to a monthly subscription for small volumes of user. Contact us to start the process sales@visibly.io.
We want to cancel our subscription, how can we do this? add
You can cancel your account anytime, however we do not offer refunds.
Is Visibly GDPR compliant? add
Q: As a social media marketer, or a business using social media how will the GDPR affect me?
A: If you are a business with customers in the EU, the GDPR will be applicable to you when you are handling personal data of your EU customers. We advise you to consult a legal advisor to ensure you are compliant.
Q: Does the GDPR change how I can use Visibly?
A: No. Visibly's features and functionality are unaffected by the GDPR.
Q: How does Visibly collect data by e-mail, electronic forms, activity tracking, etc.?
A: We primarily collect data when a user sign-up for the Visibly service. Where data tracking is enabled we make sure that we do not collect any personally identifiable information.
Visibly as data controller & data processor takes full responsibility for implementing technical and organisational measures to comply with the regulation. In you have any doubts or questions, please feel to contact us at
privacy@visibly.io