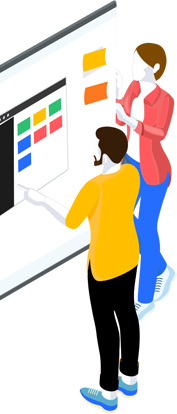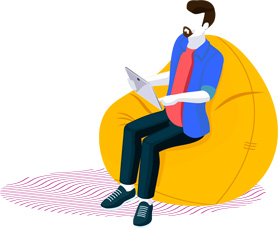 Let's begin your journey together
We scale with you, request a demo today!
Essential

Billed monthly
Self service on-boarding
Knowledge base
Video tutorials
Basic integrations
Standard

Billed yearly
All Essential Features plus
Advanced integrations
Self service knowledge base
Video tutorials
Online support
1 Hour free online training
Advanced

Billed yearly
All Standard Features plus
Advanced integrations
Open API
SSO
Dedicated Account Manager
Culture assessment and mapping
Tactical consulting
Set up and on-boarding
Company branded mobile app
Company branded web app
What you get
All plans cover the below basics

Storage
All accounts receive a minimum of 1GB of storage per user shared across the whole organisation. Storage amounts go up per tier, and If in the unlikely scenario you run out of storage, extra bundles are available.

MOBILE APPS
Visibly runs like a dream on IOS and Android. Enjoy feeds, curated content, asset management, asset editing, leaderboard, campaigns and push notifications.

FEEDS
Create as many internal or external communication feeds as you need, pull in jobs or curated content for sharing to your preferred social networks.

ASSET MANAGEMENT
Store all of your content in one place, ensure it is on-brand, and always available for sharing no matter the device your employees use.

CAMPAIGNS
Campaigns help organisations collaborate on communication projects by defining briefs and requesting employee support in the creation and sharing of content.

MODERATION
Should you require, Visibly offers the option of Admin moderation for all employee uploaded social posts and marketing assets.

GAMIFICATION
Visibly is a fully gamified platform. Admins can set points for task and actions, rewarding employees for their involvement.

ANALYTICS
Comprehensive analytics for workplace happiness, user adoption and social media marketing. Slice and dice data according to your needs.

BASIC INTEGRATIONS
Visibly provides out of the box integrations with Google Docs, Slack and Workable. Simply add you API key and get started.
Not ready to go it alone? Have questions?
Let our sales team answer your questions by getting in touch at sales@visibly.io or Tel.+44-1223-931660
Pilots and culture audits
For organisations that wish to test drive Visibly before they buy, we're happy to run free pilots. Our advice to anyone thinking about starting a culture transformation program, is to audit your current culture before implementing Visibly. If you want to know more about our culture audits or any other service, please contact one of our sales team today!
Frequently asked questions
How do you charge me for using Visibly? add
Users
We charge organisations per user. So if you invite 10 users on Visibly, we will charge 10x pricing tier per month.
We can charge on a monthly basis for the Essential tier.
If you have paid for an annual upfront subscription, we can take payment by invoice (30 days payment terms) or by company credit card.
Storage
We are using the Essential tier and need to add new users in the middle of a month, how will that be billed? add
We'll prorate a charge to your credit card to cover your new team member's account for the remainder of the current billing period. So, suppose on the 13th day into your billing period and there are 17 days remaining in the month. The per-day cost for each user is X/ 30, so we will make a one-time charge (X / 30 days * 17 days) to your team's credit card on file.
Can we pay by invoice? add
If you sign up for an Annual subscription and wish to pay by invoice, we can invoice you for the full yearly amount upfront. We would require full payment of the invoice within 30 days or receiving the invoice. Contact us to start the process sales@visibly.io.
We want to cancel our subscription, how can we do this? add
If you are on the Essential monthly paid subscription, Super Admin can change or cancel anytime. If you deactivate your account entirely, you will lose all data and will be required to set up a new account should you wish to use Visibly again at a later date. If due to insignificant funds or expired credit cards, a renewal fails, a 7-day grace period is given to submit payment information. You will then be given 30-days to top up (pay) your account. During this time, you will not be able to add any more files (assets) to Visibly.
If you have taken an annual plan then you can cancel your account anytime, however we do not offer refunds.
Is Visibly GDPR compliant? add
Q: As a social media marketer, or a business using social media how will the GDPR affect me?
A: If you are a business with customers in the EU, the GDPR will be applicable to you when you are handling personal data of your EU customers. We advise you to consult a legal advisor to ensure you are compliant.
Q: Does the GDPR change how I can use Visibly?
A: No. Visibly's features and functionality are unaffected by the GDPR.
Q: How does Visibly collect data by e-mail, electronic forms, activity tracking, etc.?
A: We primarily collect data when a user sign-up for the Visibly service. Where data tracking is enabled we make sure that we do not collect any personally identifiable information.
Visibly as data controller & data processor takes full responsibility for implementing technical and organisational measures to comply with the regulation. In you have any doubts or questions, please feel to contact us at
privacy@visibly.io