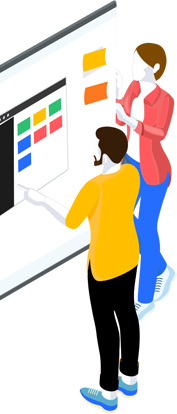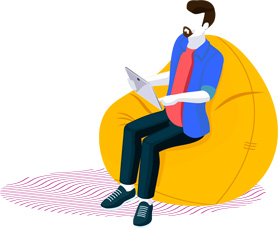 Let's begin your employee advocacy journey together
Simple pricing plans for every sized organisation!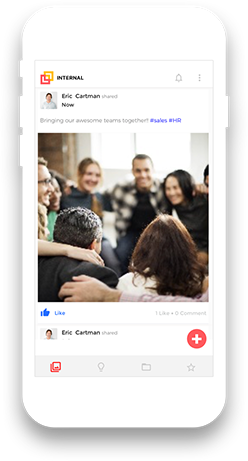 Get started..
Turn your culture into a competitive advantage.
Free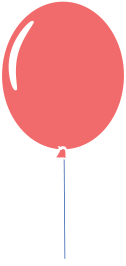 Sign up and start using
No credit cards required
For small teams to test out Visibly
for an unlimited period.
FREE
200 MB storage per company
Standard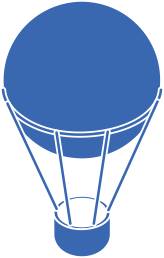 Per active user | per month
$ 5.3 billed annually
For teams and SMB's to take employee marketing to the next level.
FREE PLUS
2 GB storage per user
Custom feeds
Guest users
3rd party Integrations
Plus

For organisations that require SSO and complex regulatory compliance.
STANDARD PLUS
What you get
All plans cover the below basics

Storage
Free accounts automatically receive 200MB of storage per company. Upgrade to a paid account and you'll receive 2GB of storage per user shared across the whole organisation. If in the unlikely scenario you run out of storage, extra bundles are available.

MOBILE APPS
Visibly runs like a dream on  IOS and Android. Enjoy feeds, curated content, asset management, asset editing, leaderboard, campaigns and push notifications.

FEEDS
Whether sharing internally with colleagues and shareholders, or externally with customers, job seekers and partners, feeds help you manage complex communications from one centralised platform.

ASSET MANAGEMENT
Our asset library stores all of your content in one place. It ensure that content is on-brand, and 'available' to your workforce no matter what device they are using. The asset manager also syncs with existing enterprise workflow tools ensuring a smooth transmission of assets to and from Visibly.

CAMPAIGNS
Campaigns are communication briefs that can be shared with individuals, departments or to the wider organisation. They help organisations collaborate on communication projects by requesting the support of employees in the creation and sharing of content.

MODERATION
Visibly offers several methods to moderate content. Firstly the moderation queue, whereby every uploaded social post and marketing asset must be approved by an Admin. The second is the ability to hide posts and request a retraction by the author.

GAMIFICATION
Visibly is a fully gamified platform. Admins can set points for task and actions, rewarding employees for their involvement. The leaderboard is visible to all employees and provides realtime updates for points scored and leaderboard placement.

ANALYTICS
Visibly helps comms, Marketing and HR teams break down their data according to channel, user, department, date, post, asset and campaign. Admins can slice and dice data to their specific needs, then export to csv for uploading to 3rd party analytics platforms.

SETTINGS & SUPPORT
Visibly provides free support to users via our live chat and self help library. Admins can set up and manage their entire company infrastructure from within the settings area. Users can be invited, website widgets can be generated and social accounts connected.
Not ready to go it alone? Have questions? Thinking bigger numbers?
Let our sales team help you get the answers you need. Get in touch at sales@visibly.io
Honourable pricing
Free means free, no limited trial periods or limited user accounts. Just upgrade when you hit your storage limit. Also, we only charge for users who actually login and use the platform. That means that you only pay when your employees actually use Visibly!
Freqently asked questions
How do you charge me for using Visibly?
Users
We charge organisations per user. So if you have 10 active employees using Visibly, we will charge 10x pricing tier per month.
We can charge on a monthly basis or we offer discounts for upfront payments of 12 months or more. We do not charge for inactive users, an inactive user is someone who has been assigned an account, but who does not log in to their account within a given monthly period.
If you have paid for an annual upfront subscription, and some of your users do not login to their account within a given month, we will credit this month against your account, you can then roll those credits into a new contract.  Visibly does not refund for credits.
Storage
We assign 2GB of free storage to each active user, if in the unlikely scenario, your number of active users in one month does not cover the storage required to host all of your company content (perhaps you have a large number of users who do not login during one month), we will charge a standard additional sum to cover the excess storage. This will be at cost price based on AWS standard pricing at the time of calculation.
We need to add new users in the middle of a month, how will that be billed?
We'll prorate a charge to your credit card to cover your new team member's account for the remainder of the current billing period. So, suppose your team is on the "Standard plan," which costs X per active user per month when billed monthly. You add a new team member on the 13th day into your billing period and there are 17 days remaining in the month. The per-day cost for each user is X/ 30, so we will make a one-time charge  (X / 30 days * 17 days) to your team's credit card on file.
We have inactive users, do we still pay for them?
We check daily to see if everyone on your team is active. If they have been inactive within a full calendar month, we stop charging you for that person. You'll only be billed for what you use - Honourable pricing!
Can we pay by invoice?
If you sign up for an Annual subscription and wish to pay by invoice, we can invoice you for the full yearly amount upfront. We would require full payment of the invoice before we can open your paid account. Contact us to start the process sales@visibly.io.
We want to cancel our subscription, how can we do this?
If you are on a monthly paid subscription, Super Admin can change or cancel anytime. You can downgrade to the Free plan immediately, which will retain certain information within your account i.e. Team details, feeds, names, company settings, limited storage. Or you can deactivate your account entirely, in which case you will lose all data and will be required to set up a new account should you wish to use Visibly again at a later date. User accounts are set to auto-renew. Due to insignificant funds or expired credit cards, if renewal fails, a 7-day grace period is given to submit payment information. You will then be given 30-days to top up (pay) your account. During this time, you will not be able to add any more files (assets) to Visibly. If it is not updated, storage limits are set to the free level so any files you have over the free limit will be irretrievable. We do not offer refunds.
Do I need to enter my credit card details?
We do not ask for your credit card when you sign up for Visibly. The only time we will ask for your credit card details is when you upgrade to a paid account.
Is Visibly GDPR compliant?
Q: As a social media marketer, or a business using social media how will the GDPR affect me?
A: If you are a business with customers in the EU, the GDPR will be applicable to you when you are handling personal data of your EU customers. We advise you to consult a legal advisor to ensure you are compliant.
Q: Does the GDPR change how I can use Visibly?
A: No. Visibly's features and functionality are unaffected by the GDPR.
Q: How does Visibly collect data—by e-mail, electronic forms, activity
tracking, etc.?
A: We primarily collect data when a user sign-up for Visibly services. Where data tracking is enabled we make sure that we do not collect any personally
identifiable information.
Visibly as data controller & data processor takes full responsibility for
implementing technical and organisational measures to comply with the
regulation. In you have any doubts or questions, please feel to contact us at
privacy@visibly.io
What does free mean, what are the limitations?
The free account gives users access to all core functionality. You can invite as many users as you want, and all users have full access to the mobile apps. The only limitation we place on the free tier is the storage limit of 200MB per company. This amount of storage will last most organisations, with 25 users, approximately 3 weeks based on our experience. This may differ from company to company based on usage.
Sam Noakes,
Marketing Director
"It's changing the way we communicate in every area of the business"