Find out how we bring the employer brand to life
Visibly hooks up with your applicant tracking system (
Workable
being a popular one), so that your employees have access to and can share all of your latest job vacancies to their networks. Not only are employee referrals the most economic way of recruiting, they are also a proven to onboard faster and stay longer.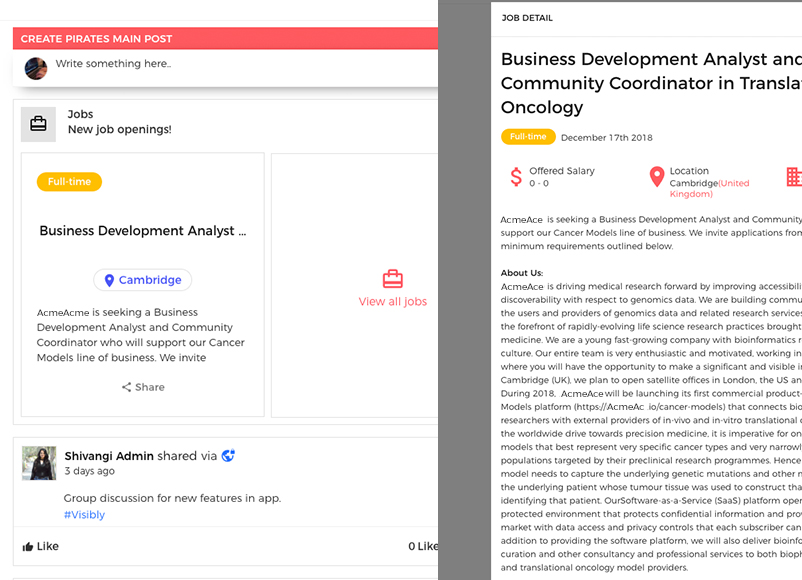 The second way we help recruiters is by providing ongoing employee generated content to market the real workplace environment. We know that job seekers no longer trust direct Marketing, however, when promoted through your own employees, the conversion rate from job seeker to applicant goes up by 10x.
Find out how Visibly can help you

Visibly works closely with several key stakeholders but positively impacts every department and level of the organisation.
Join the growing number of organisations using Visibly
Sign up for a demo and start using Visibly today