EVENTS
Complex stakeholder communications 
.
.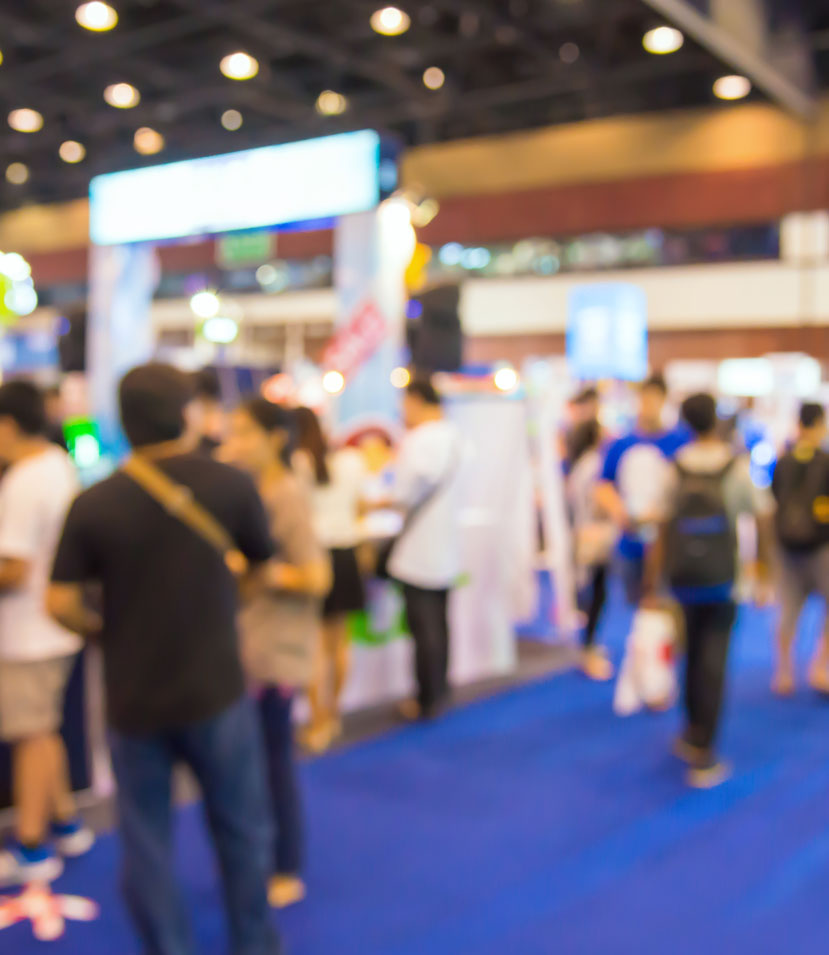 Managing complex communications
Event businesses have some unique communication needs. They have to market to potential attendees and vendors pre event, encourage stakeholder communications during the event, and then re-market post event.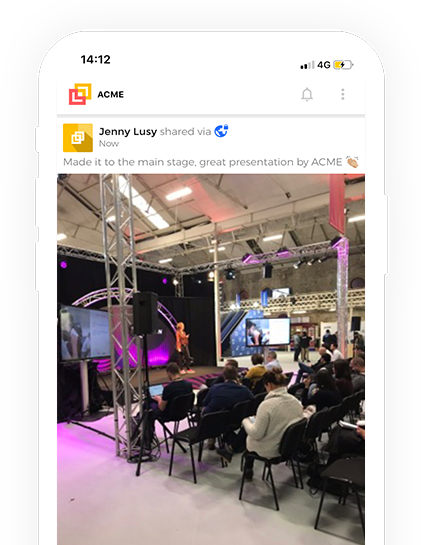 Attendee generated content
Word of mouth is an incredibly powerful way for event companies to reduce marketing spend. One of the prime Marketing objectives for any successful events company is to increase the virality of their product through social sharing. Visibly gives event organisers the ability to capture and share attendee content like never before.
TV signage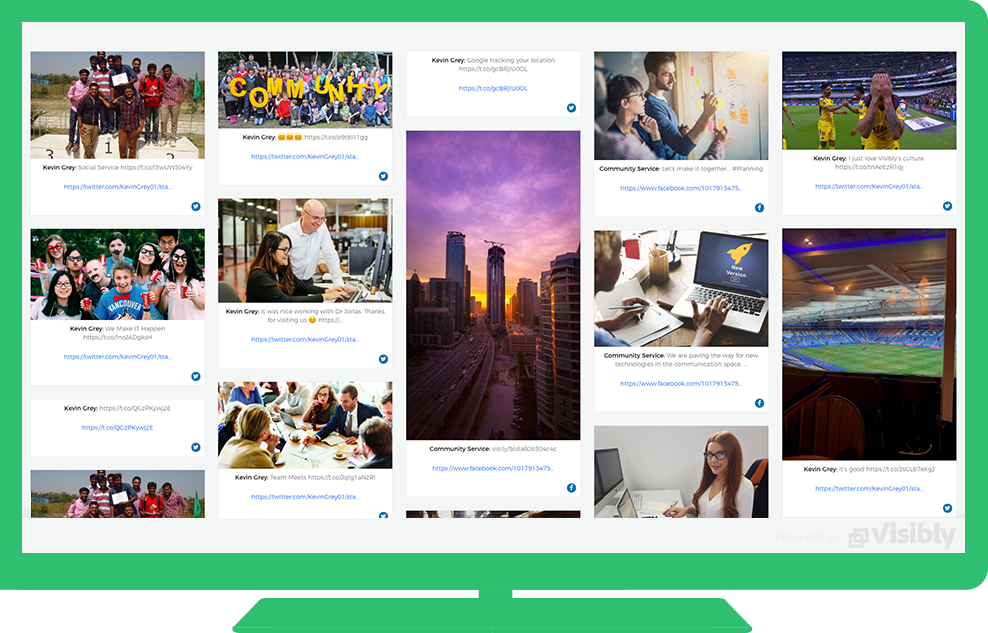 Social media walls are great for conventions, trade shows and networking events. They add uniqueness to the experience, letting attendees see their content up on a large screens in realtime.