FINANCIAL
Highly regulated industries
.
.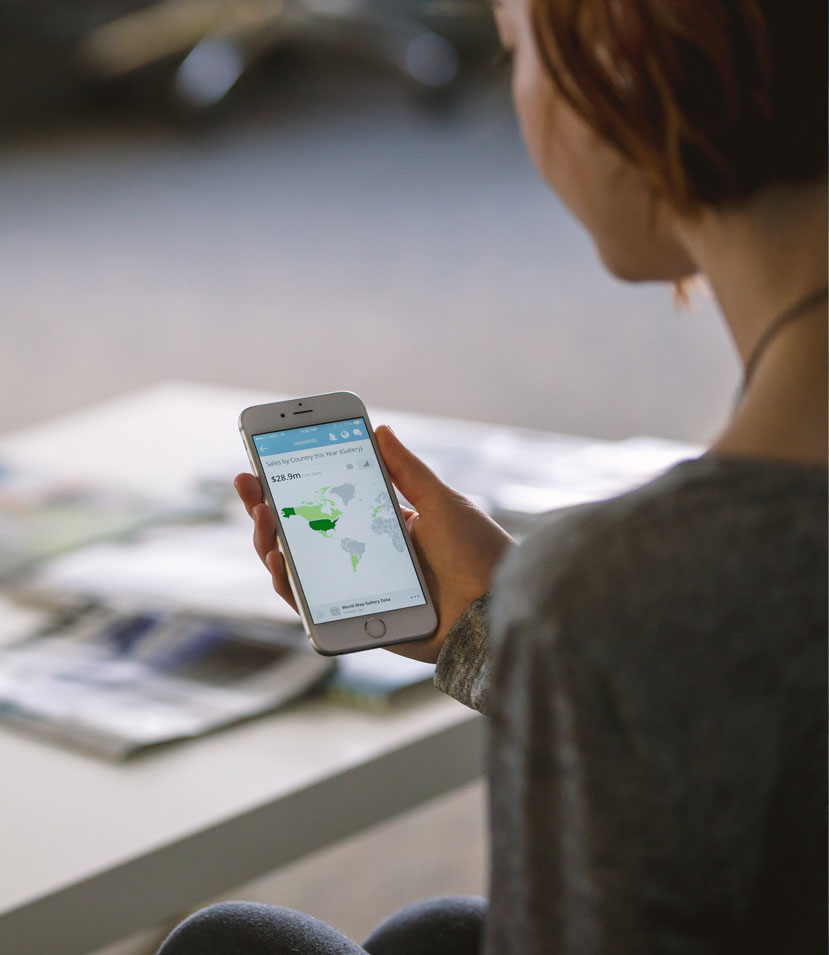 How we keep your employees informed
One centralised internal and external communications platform means more informed and engaged employees. The fact that there's an app helps people search for new content during their commuting hours or moments of downtime.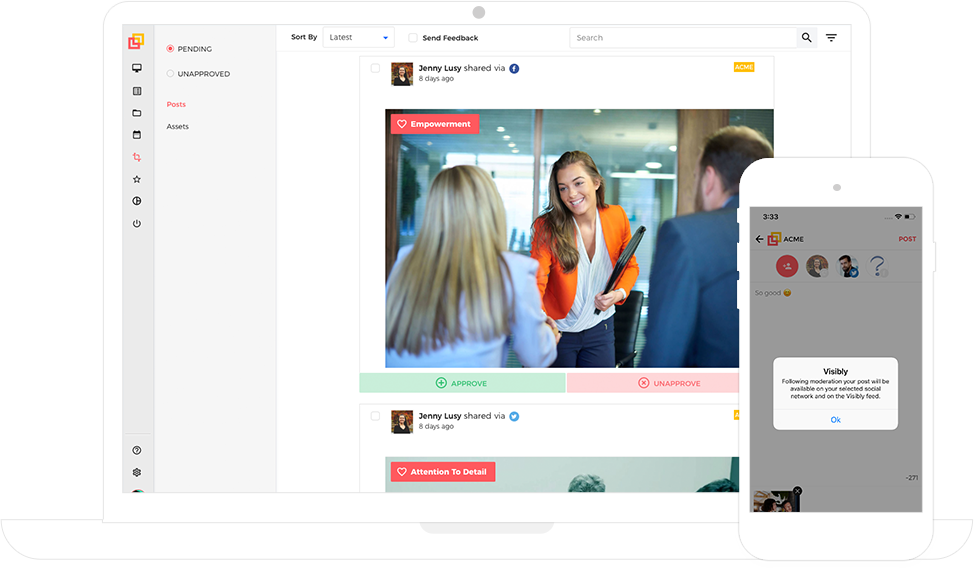 Keeping employee safe
Before any employee content enters the public domain or into the shared asset library, they have to pass successfully through Admin moderation. Internal posts can be hidden from employee view immediately, however in the unlikely event that an unwanted social media post makes its way into the public domain, it can be hidden from Visibly feeds a removal request sent to the user.
Keeping employees engaged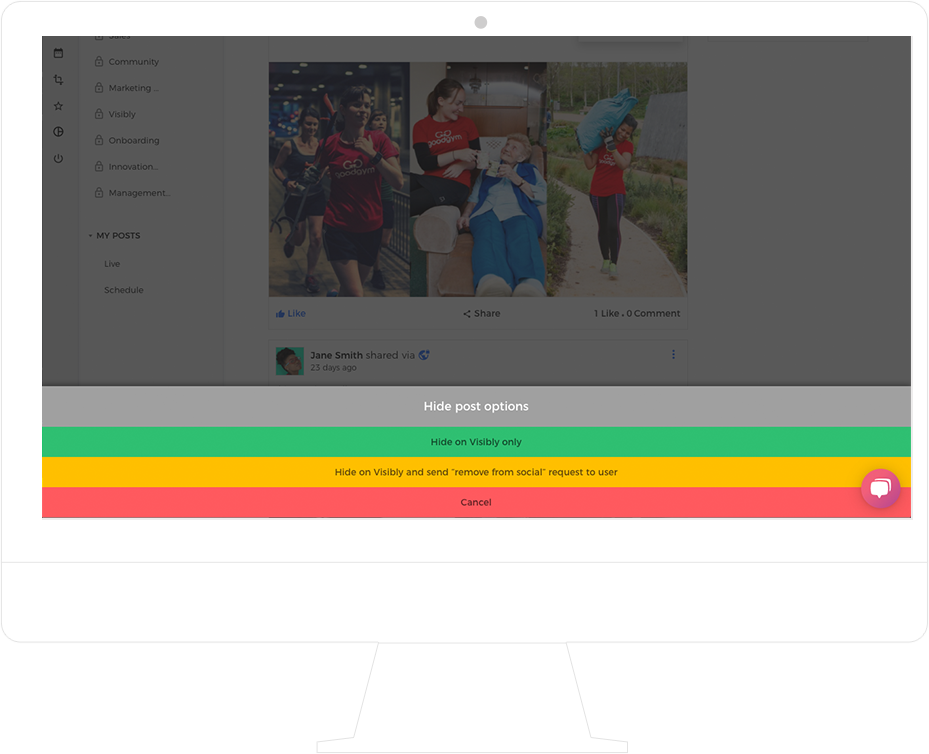 Visibly's feedback library enables Admins to quickly explain to employees why their content or posts have been unapproved. We believe that feedback is a vital part of educating and ultimately motivating employee advocacy behaviours.