Nurture a culture of employee advocacy
A new way for organisations to drive their company values and behaviours in support of 'real' employee advocacy.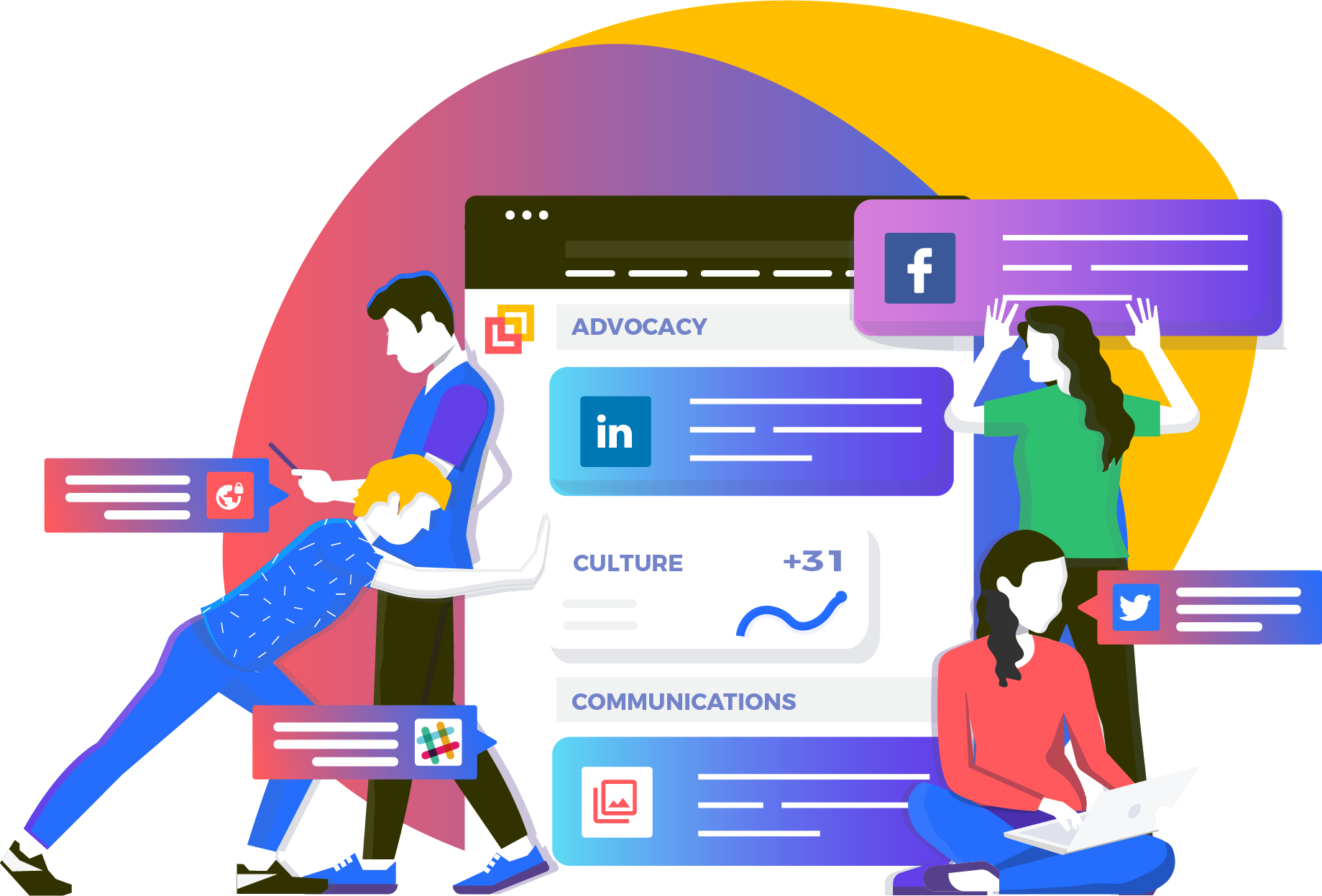 Empower your greatest brand ambassadors
One of the smartest things an organisation can do is to empower its own employees to promote the brand on social, but only if it has the culture to support it. Visibly assists organisations in measuring and nurturing their culture with the ultimate aim of launching a sustainable employee advocacy programme.
COMMUNICATIONS
Internal and external communications are published via feeds.
CONTENT
Employee generated content synced, shared and optimised.
GOVERNANCE
Moderation tools to keep your brand, data and employees safe.
INSIGHTS
Measure your culture, analyse your readiness for employee advocacy.
Find out how Visibly can help you

Visibly works with every department and at every level of the organisation.
Join the growing number of organisations using Visibly
Sign up for a free account and give us a test ride