Measure and align your people


culture to a common vision. 
Nurture and activate your employee brand ambassadors.
Watch the platform in action!
Let us support your change journey 
The 2018 Gallup report (Employee Engagement) stated that 87% of the global workforce is either disengaged or unhappy. Staff attrition is at an all time high and talent attraction is getting harder by the day. Organisations recognise the need to change their people practices to drive a better employee experience, but lack the tools and processes to do so.    
Find out how Visibly supports your transformation!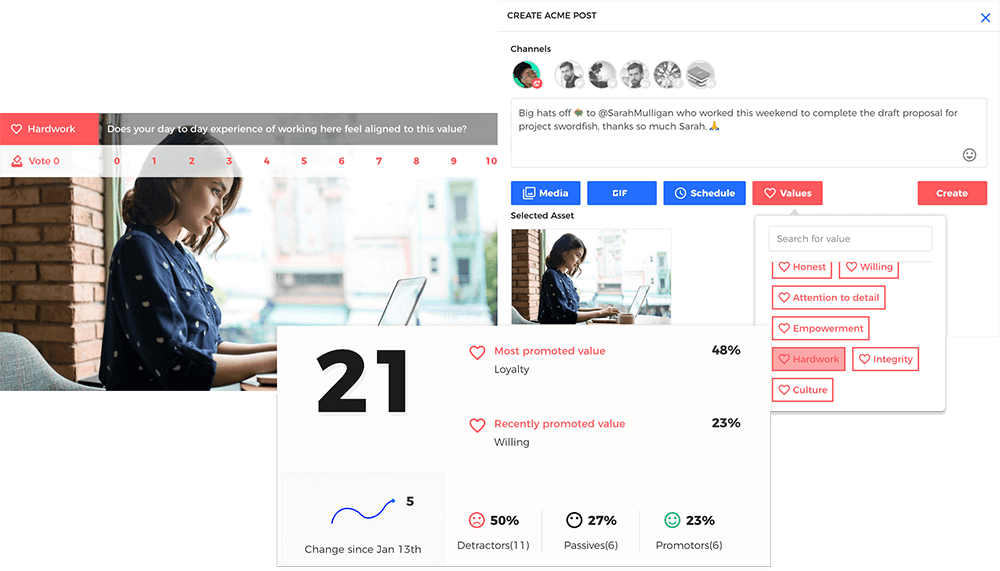 People and culture analytics 
Our polls and surveys have been scientifically researched by trained psychologists. They are based on a model that recognises 7 key pillars of the workplace that drive superior performance, positive wellbeing, commitment and engagement at work.

Segment your data
Drill down into your analytics, find out where your values are truly lived, or just words on a poster. 

Understand your culture
Find out where you have culture holes, and how to plug them through better communications and Appreciative Inquiry change methodology.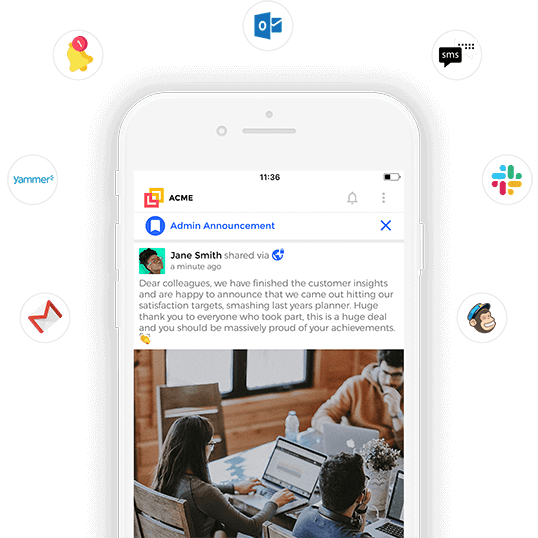 Internal communications that reach every employee
Whether your employees work in a warehouse in Kentucky, a bank in London or a lorry in the Scottish highlands, we help you reach and communicate with every single person.
Use your existing comms tools 
Connect up Outlook, Gmail, Slack, Yammer, Mailchimp or any other tools that you already use as part of your communications stack.
Peer to peer
Help your employees communicate peer to peer, in a fun and engaging way.
Drive employee interactions
Hashtags, comments, GIFs, likes and emojis to drive employee interactions.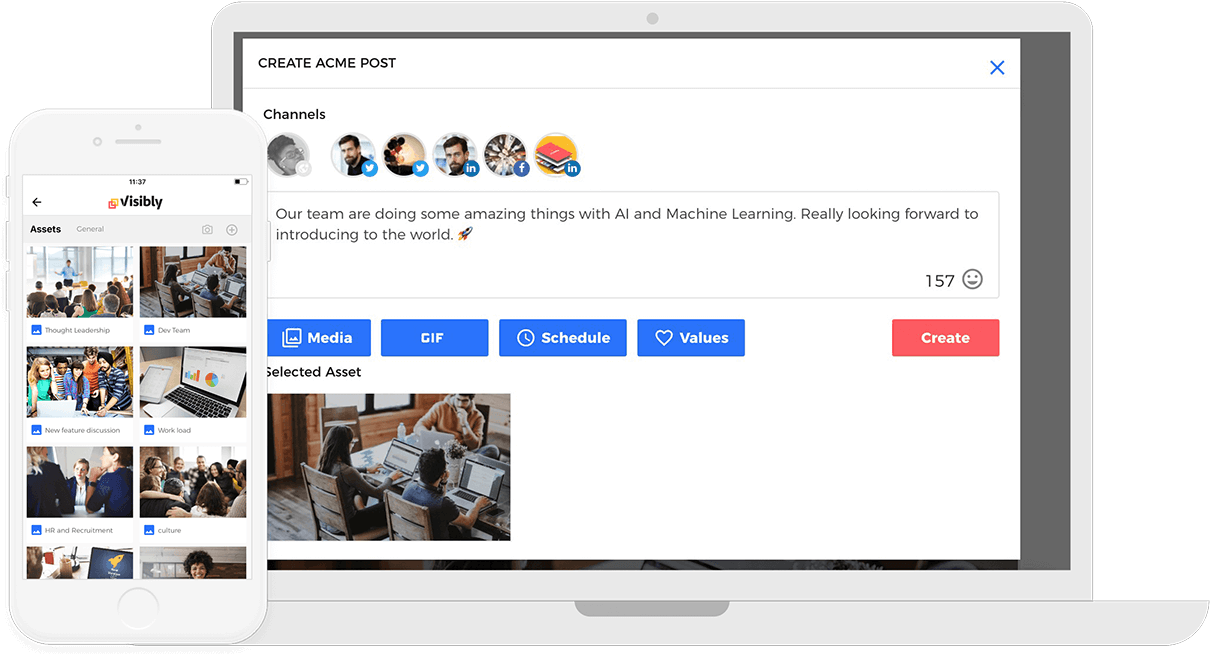 Empower your 
brand promoters on social
Visibly helps organisations to activate their employee voice safely and consistently on social media.

Authenticity
Create and publish employee generated content (EGC). Curate and publish existing content from RSS feeds, pull in content such as your company blogs and job vacancies. Measure your brand reach and conversions through powerful social analytics and UTM links.

Collaboration and creativity
Share media assets with anyone in the organisation via mobile or desktop apps. Put creativity into the hands of the employee with powerful video and photo editors.
Our process
Employees will only promote your brand if you have a great culture and they are engaged. Visibly uses a tried and tested model to transform your culture and amplify positive employee stories.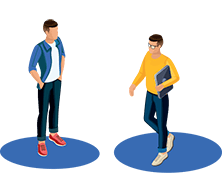 1.
Culture diagnostics 
Our culture diagnostics tool measures employee engagement, workplace happiness and value alignment, then suggests actions that underpin change and transformation efforts. Appreciative Inquiry philosophy underpins much of the Visibly platform.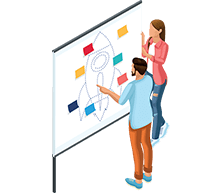 2.
Internal comms  
Visibly provides one centralised internal communications platform. It connects up to all of your existing tools and powers internal marketing efforts with employee stories at their core. Employees can choose how they want to receive content, sms, email, in-app, push notifications or via chat apps.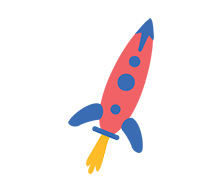 3.
Social enablement
Visibly safely activates your employee brand ambassadors on social media. It ensures that messaging is authentic, on-brand and reflective of the core values. Our social analytics then give you deep insights into your social program.   
Join the growing number of organisations using Visibly
Sign up for a demo and start using Visibly today