Communicate
Social intranet, internal communications, employee advocacy and chat all from one centralised culture platform.
Feeds
Create internal (social intranet) or external (social media advocacy) communication feeds. Share photos, videos, emojis, GIFS, #Hashtags with peers or externally with potential customers and talent on social media. Invite guests, build community, discover and share curated content, make sharing content easier for everyone.
Chat
Give employees the option of 1-2-1 and group chat, check-in with colleagues, improve relationships and drive better performance. Create as many chat groups as you need, send photos, videos and files in an instant on desktop or mobile.
Project Management
Invite project collaborators, create and assign tasks, manage the entire creative process right from inside Visibly. Create and edit printed magazines, HTML emails, sms, push notifications and internal posts. Move tasks through their lifecycle using kanban. Drip feed to the channel and device your employees want and in the format they prefer.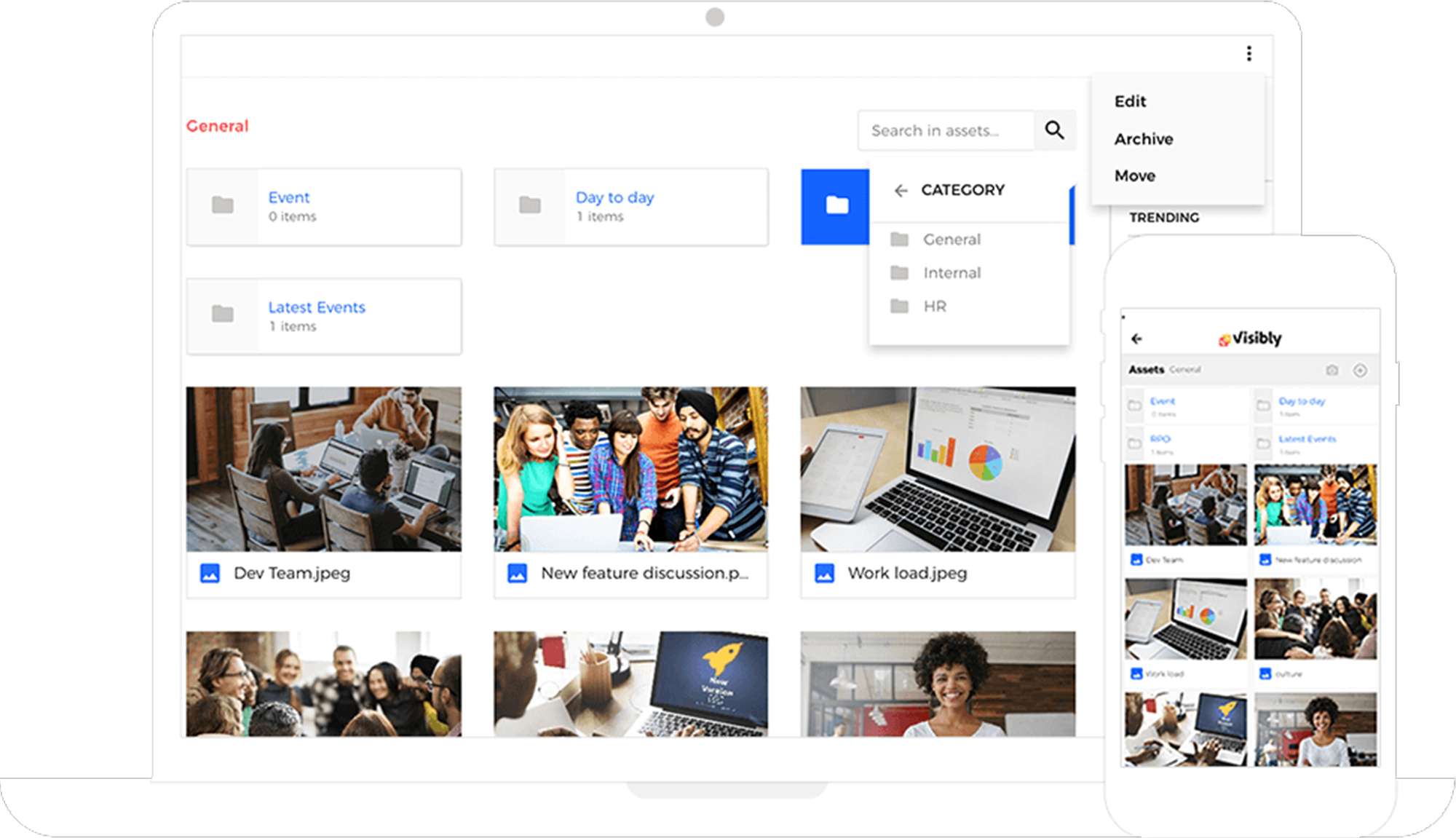 Assets
Save, search, view, edit and organise all of your content (photos, videos, PDF's, Word, Powerpoint, audio, JPG's and PNG's) from one centralised mobile and desktop storage facility. Give your employees access to content no matter where they are or the device they are on. Import and export content to and from cloud storage apps such as Google Drive, Dropbox and Microsoft One Drive.
The complete culture platform