BLOG
Employee Experience
Employee Experience & The Future of Work
Employee experience (EX) describes the entire experience of your organisation from the perspective of an employee. It starts as a job seeker, then continues as a candidate, before on-boarding into a new employee. It touches retirement and even alumni. Each stage brings with it an expectation, one that has never been so driven by the consumer experience as it is today. We now expect a consumer experience across every company interaction, no matter the relationship we have or don't have with the actual company. In the case of Glassdoor and other such review sites, organisations now understand that these experiences can generate both positive and negative advocacy.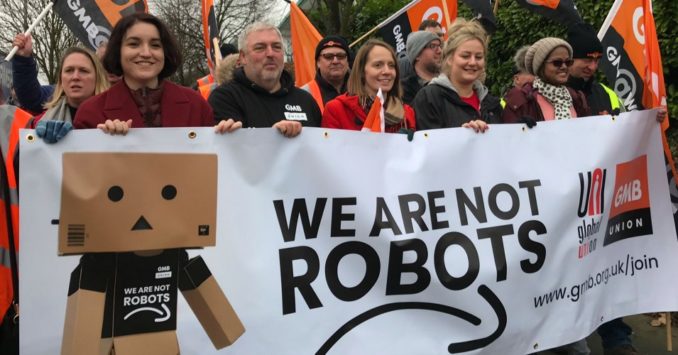 Up until now, corporate budgets have always been dominated by the customer strategy, however more recently organisations are struggling to find and retain the talent they need to deliver on those strategies. Global employee engagement has dropped to crisis levels, and the correlation between employee engagement and customer experience is pushing the EX agenda to the forefront. The EX directly impacts the way people, and by people I mean everybody, (customers, job seekers, candidates, employees, shareholders, media) feel about your organisation. It's therefore fair to say that if your employee experience is lousy then your bottom line will be negatively impacted.
The evolution of the software market
If you look at the software subscription economy over the last 10 years, a similar revolution has been taking place. Before cloud hosting, development frameworks and payment API's, creating software was difficult. You had to manage physical in-house servers, write every line of code and use Merchants to receive online payments. It was painful, so less people made software. This also meant less choice, so consumers were stuck in long contracts with almost no ability to leave, even if the experience was terrible.
Now, thanks to companies such as Amazon, Stripe and Microsoft, one can spin up a cloud server, download a development framework and build an MVP (minimal viable product) capable of taking payments within days. Software has been democratised, meaning the market has been flooded with new products. We have seen 6,829 Marketing SaaS companies entering the market in the last 5 years alone. 
Consumers have never had so much choice, which is a good thing, however it has made the market increasingly busy for buyers, and competitive for vendors. Consumers now have the power to switch off their subscription at the touch of a button. At the SaaStr conference in Silicon Valley this year, I was lucky enough to watch Brian Halligan, CEO of one of the fastest growing SaaS businesses in the world (Hubspot) speak about this very subject.
We are now consuming based on word of mouth, that means the entire experience has to change. It has never been easier for consumers to switch off their software subscriptions and move to competitors. We have to therefore work twice as hard to retain and delight them every day.
Organisations like Hubspot understand that they need to deliver great experiences if they want to retain their customers. Even more importantly, they understand that in today's digitally connected world, it is these experiences that drive brand advocacy and future company growth. 
How does this relate to the employee experience? 
Like software, we are seeing massive changes in the labour market, driven by political, social and economic factors. The sixty year career is upon us, pensions are no longer the fall back for retirees, and we are simply living longer. As a result, younger generations entering the workplace understand that their career is a marathon not a sprint. Consequently their perception of a career has changed. This is why we hear language such as 'fulfilment, work-life balance, belonging and higher purpose.' Today's employees are looking for something different from their employer, something more meaningful and personal. 
It also means that organisations need to be really clear about who they are and what they stand for. It's no longer enough to be just a brand and expect this alone to attract and retain talent. As consumers we've been burnt by these types of organisations before, and continue to be wary of businesses that have no value in the world other than making money for their shareholders.
As a result, job seekers now want to know your CSR policies, they want to see how you fair on Glassdoor and interact with your current employees on social media or some other community platform. This is all part of the transparent, authentic and rich experience they now expect as consumers with choice. It also explains the continued growth of software applications in the 'employee advocacy' and 'employee experience' space.  
Most of us have accepted that we will be working until we drop, and for some this means looking outside of traditional working models. Some believe that Japanese models such as Ikigai are the 'future of work'. Ikigai is a Japanese concept that means "a reason for being." The word "Ikigai" is usually used to indicate the source of value in one's life or the things that make one's life worthwhile. The word translated to English roughly means "thing that you live for" or "the reason for which you wake up in the morning.
Find out more about Ikigai, check out the podcast we did with Katherine Ray  who introduced us to this new concept.
The Japanese workplace is a fascinating one, however it also requires the employee to be submissive to the model. Edelman issues a world trust survey every year of 28 countries, including the question of whether people trust their own company.  Japan comes bottom on 40%, compared to 64% for the US, 57% for the UK, 29% for China, 83% for India – even lower than Russia on 48%. 
In Europe we prefer to seek out work that we find purposeful and challenging on a very personal level. We want to express ourselves creatively and autonomously. According to ILYA BONIC, Global President of Mercer, who provide an annual survey where they gather the views of over 7,300 business executives, HR leaders, and employees from around the world,
Our quirks, aspirations, and motivations shape how we like to work, and should take centre stage as companies build their workforce for the future.
So where do we go from here? 
 
We believe that employee experience is more than just stages of the HR process. It is made up of 'great moment' when employees feel good about what they are doing, how they are doing it and with whom. They feel part of something bigger than themselves, but also celebrates them as individuals. How we capture and celebrate these moments is almost as important as the moments themselves. Looking back and referencing these windows of success enable employees to visualise how they contributed to the organisation when it was performing at its best. This concept is being practiced by organisations all over the world, and underpins the change and transformation methodology Appreciative Inquiry. 
Organisations need to start obsessing over their employee experience, and this starts with investing in systems that help measure and communicate values and behaviours, engagement and advocacy. Yearly surveys and intranets simply don't cut it in a world where we can buy products and leave feedback using voice recognition. It's an insanely exciting space to be working in right now, however it requires skills and knowledge from your HR team that may not currently exist. Executives need to be aware that this in itself could be a barrier to success…sometimes it is easier to resist change than face obscurity.
Take our survey, find out if you could benefit from an employee-led culture transformation.
How to build an employee-led culture.