Chat
.EEE

Group and 1-2-1 instant chat
Keep your organisation's conversations secure and private.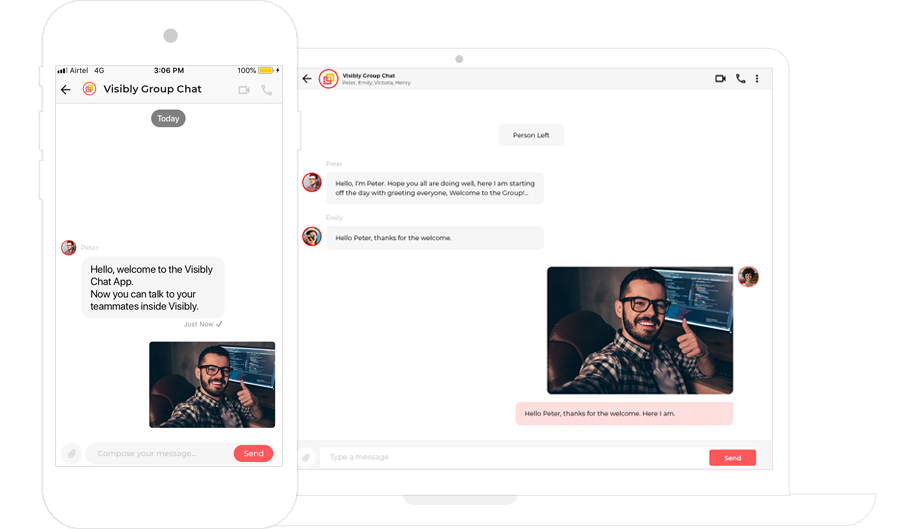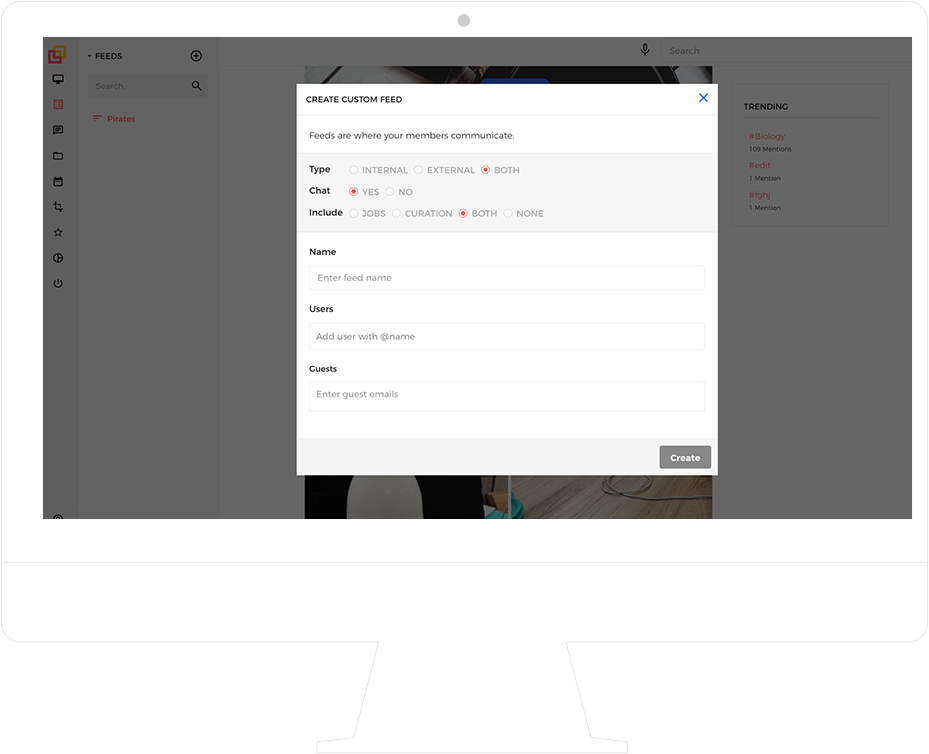 Easily create your chat groups
Create as many chat groups as you need. Give your employees the flexibility to communicate where and how they want.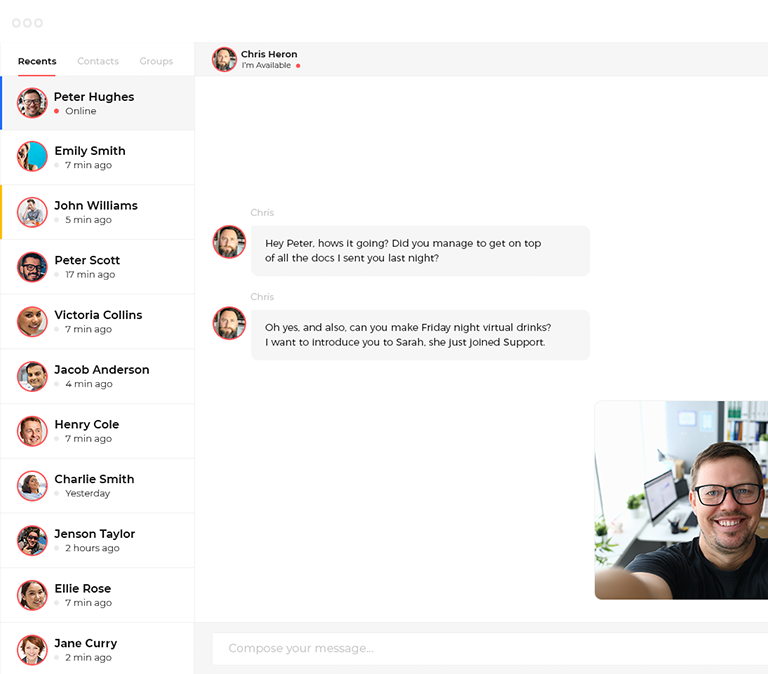 1-2-1 instant chat
Give employees a place to talk privately. Check-in with colleagues, improve relationships and drive better performance through improved communications.
FEEDS

Tailored feeds for all communication needs.

CAMPAIGN MANAGEMENT

Enterprise project management workflow.

PRINT

Design, print and ship employee magazines.

SMS & Push

Create and send bespoke SMS notifications.

Email

Create and send beautiful HTML emails.

Chat

Utilise both 1-2-1 and group instant chat.